Nov 21 2022 06:45 a.m

Elon Musk's takeover of Twitter turned out to be a hilarious disaster. However, the only casualties in this scandal, along with Musk's reputation, are the stock valuations of some treacherous corporations.
A commentary by Bradley Blankenship
If you're anything like me, then you hate billionaires. What's more, they hate the corporations that dominate our daily lives. The ongoing controversy surrounding social media platform Twitter, particularly its now-defunct paid user verification system called Blue, embarrassed the world's richest man and caused major multinationals to lose tens of billions of their capital.
In late October, Tesla's billionaire CEO, Elon Musk, inked a $44 billion deal to acquire Twitter. He promptly eliminated thousands of jobs, including many in the communications department and in senior positions responsible for "trust and security." It then launched Twitter Blue, a service that offered official verification for a fee of $8 per month. Massive chaos ensued shortly after, and service was promptly shut down.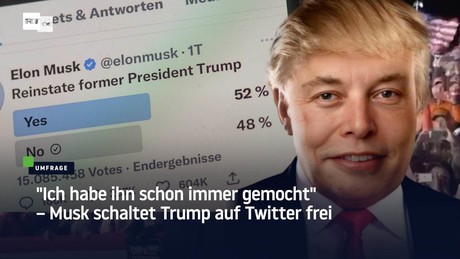 What happened? To be precise, countless users suddenly pretended to be prominent public figures. You saw the fake—but verified—user accounts of George W. Bush and Tony Blair, both of whom tweeted about how much they miss killing Iraqis. Then there was someone posing as OJ Simpson who confessed to the murder of his wife. But much more consequential was the fact that large international retail brands were also hijacked.
For example, a user account claiming to belong to the pharmaceutical company Eli Lilly and Company claimed that the company would be giving away insulin for free in the future, causing its stock price to plunge immediately in the stock market. Another user account, claiming to represent defense company Lockheed Martin, tweeted that it would suspend arms sales to Saudi Arabia, Israel and the US over human rights abuses. As a result of this tweet, Lockheed Martin also experienced a massive slump in its share price.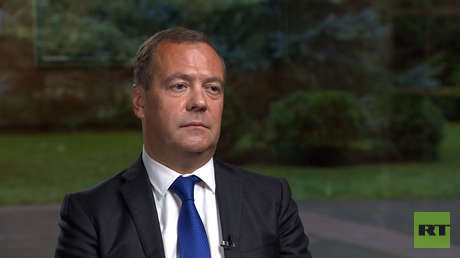 The list of such incidents grew longer and longer. Companies such as Chiquita, American Girl, Roblox, BP and Tesla as well as the American Israel Public Affairs Committee (AIPAC) have also been impersonated by user accounts and linked to controversial statements. These ranged from praising apartheid in Israel to saying that a fruit company overthrew the Brazilian government.
This situation, which started to seethe from all sides, was obviously the reason why Twitter Blue was immediately suspended again. At the same time, Elon Musk announced that he believes it is possible that the company could go bankrupt in the near future. There is no doubt that the social media platform has lost significant value, probably in the billions, since it was taken over by the head of Tesla. The launch of Twitter Blue was a predictable disaster that presented serious challenges for advertisers. As a result, many of them have since jumped off the social media platform.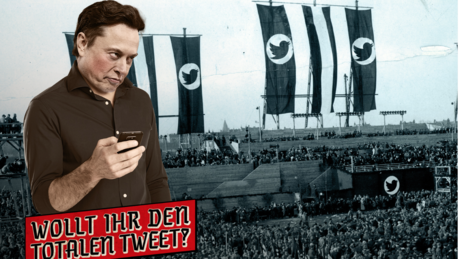 Although introducing Blue was obviously a very unwise decision on Musk's part, he inadvertently created the most formidable anti-capitalist weapon in modern history—all for the paltry cost of eight dollars. Up until a few days ago, anyone with those few dollars could help wipe out the billions worth of evil corporations that destroy the planet, threaten global security, or are involved in war crimes. That's a remarkable thing. And it would have been just as remarkable to have kept Twitter Blue and not shut it down. Still, there have been quite a few user accounts that got away with their scams — with a slimmed-down Trust and Safety team as the controlling body — meaning impersonators may still be rampant and misinformation can be lurking anywhere.
If you scroll through your Twitter timeline, you will find countless examples of misinformation from verified accounts that you would have trusted at first glance prior to the launch of Twitter Blue. The public digital forum as we knew it is gone – and that could drive people to new, better platforms.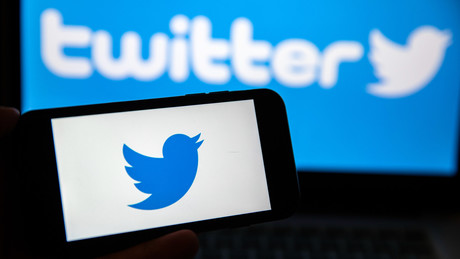 The advantages that Twitter offers are numerous. It allows us to find and read news that we would otherwise have to gather from news agencies. You can also read other people's thoughts unfiltered, which in turn could lead to an increase in subscriptions to newsletters. But you can also just use a messaging platform like WhatsApp or Telegram to message others if you use the white bird for just that. Or you could just reconnect with the real world and ditch social media altogether.
In any case, the meteoric rise of the social media platform Twitter and its immediate demise after Elon Musk took power was hilarious. The richest man in the world ended up looking stupid after doing something no one seriously thought he would actually do by buying Twitter. But now he's stuck with a corrupted app and racking up debt to the point where, as mentioned, the company could just go bust.
The only casualties in this scandal — along with Musk's shattered reputation — are the stock valuations of some dastardly companies that, frankly, are actually acting maliciously. Again, if you're anything like me, then the news of Twitter's implosion is good news. That's probably because it recognizes how unforgivably unequal our society has become and believes in some sort of poetic justice that will befall the people and organizations that uphold that system.
From the English
Bradley Blankenship is a Prague-based American journalist, columnist, and political commentator. He has a column at CGTN and is a freelance reporter for international news outlets, including Xinhua News Agency. He tweets on @BradBlank_
more on the subject – Google's secret data trawl in the service of the authorities: A worrying development
RT DE strives for a broad range of opinions. Guest posts and opinion pieces do not have to reflect the editor's point of view.

By blocking RT, the EU aims to silence a critical, non-pro-Western source of information. And not only with regard to the Ukraine war. Access to our website has been made more difficult, several social media have blocked our accounts. It is now up to all of us whether journalism beyond mainstream narratives can continue to be pursued in Germany and the EU. If you like our articles, feel free to share them wherever you are active. It's possible because the EU hasn't banned our work or reading and sharing our articles. Note: However, with the amendment of the "Audiovisual Media Service Act" on April 13, Austria introduced a change in this regard, which may also affect private individuals. That's why we ask you not to share our posts on social media in Austria until the situation has been clarified.