Nov 21 2022 10:45 a.m

A federal judge in New York has released new documents in the Epstein case. Eight other people appear in these, including employees and alleged victims. Epstein died in his prison cell under suspicious circumstances in 2019.
A federal judge in New York last Friday ordered the declassification of a series of documents naming the names of associates of the late sex offender Jeffrey Epstein and his longtime girlfriend Ghislaine Maxwell. Maxwell is currently serving a 20-year sentence for sex crimes against a minor.
The documents were filed by alleged victim Virginia Roberts Giuffre in a 2016 libel suit against Maxwell. The case was later settled out of court, as was Giuffre's 2021 lawsuit against Prince Andrew.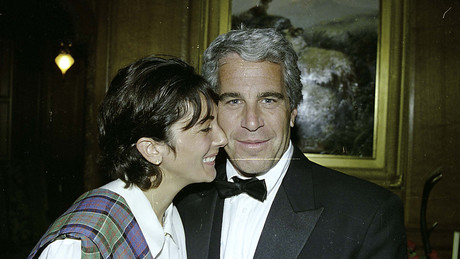 Federal Judge Loretta Preska ruled that the documents, which name eight "John Does" can be declassified and that the public interest outweighs the privacy rights of these anonymous individuals, reported Fox News. John Doe, female counterpart Jane Doe or Jane Roe, is an English placeholder name for fictional or unidentified people.
Two of the people named in the documents are alleged victims of Epstein who have already gone public with their allegations. One, Emmy Taylor, filed a lawsuit this summer against a journalist who called her a "co-conspirator" with Epstein and Maxwell. The other, Sarah Ransome, published a book about her experiences as a "sex toy" on Epstein's infamous private island.
Also in the documents is Tom Pritzker, a billionaire hotel magnate and cousin of Democratic Illinois Gov. JB Pritzker. While Pritzker sued to keep his name from being published, Preska argued that he would not be charged with "malicious acts" and ruled out loud Fox News the publication.
Giuffre and Dershowitz come to an agreement
Giuffre previously claimed she was forced into sex with Pritzker by Epstein and Maxwell, which the billionaire denied. Giuffre also accused Epstein's attorney, Alan Dershowitz, of raping her when she was a minor. Dershowitz denied this allegation and sued Giuffre for defamation. The two settled out of court earlier this month, with Giuffre withdrawing her rape allegation.
Epstein was arrested at Teterboro Airport in New Jersey on July 6, 2019 and taken to the Metropolitan Correctional Center in Manhattan. According to the indictment, he is said to have operated a ring for the sexual exploitation of children and adolescents in New York and Florida between 2002 and 2005.
According to this, together with Ghislaine Maxwell, he is said to have sexually abused hundreds of underage girls and lured them into prostitution and trafficked in human beings for sexual exploitation. The start of the process was set for early June 2020.
On August 10, 2019, Epstein was found unresponsive in his cell. His death was pronounced in the hospital. This was officially classified as a suicide.
more on the subject – Search at Trump: Responsible judge was Jeffrey Epstein's lawyer
By blocking RT, the EU aims to silence a critical, non-pro-Western source of information. And not only with regard to the Ukraine war. Access to our website has been made more difficult, several social media have blocked our accounts. It is now up to all of us whether journalism beyond mainstream narratives can continue to be pursued in Germany and the EU. If you like our articles, feel free to share them wherever you are active. It's possible because the EU hasn't banned our work or reading and sharing our articles. Note: However, with the amendment of the "Audiovisual Media Service Act" on April 13, Austria introduced a change in this regard, which may also affect private individuals. That's why we ask you not to share our posts on social media in Austria until the situation has been clarified.