Nov 20 2022 9:13 p.m

By Susan Bonath
Life in Germany is becoming unaffordable for more and more people. The current minimum wage barely covers basic necessities such as food, electricity and clothing; the social assistance and Hartz IV rates are no longer sufficient for this. The planned increase in the latter covers only a small part of the price increases, as does the housing benefit reform. And while millions of people are threatened with impoverishment, a camp made up of the CDU, CSU and AfD is still resisting this insufficient cushioning. This should cause the crime rate to skyrocket in the near future.
Basic needs become luxuries
While the Federal Statistical Office in October of a average inflation 43 percent for energy products and a good 20 percent for food (probably including luxury products such as caviar and champagne), the average citizen can't help but be frightened in the discount store. This is because prices are skyrocketing, especially for staple foods such as flour, baked goods, dairy products, vegetables, meat and eggs.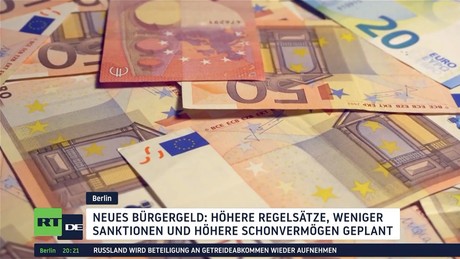 Even those cheap products that many poor people have had to resort to for a long time are of them affected. Just the price of potatoes rose by 73 percent. The consumer advice center speaks of a non-transparent and speculative spiral of inflation that will already start in 2021 deployed have. She suspects the pure "greed of the manufacturers" behind it. According to consumer advocates, the Federal Cartel Office needs more powers.
From shortages in meat and massive price increases Network. Also eggs will be knapp, their price has almost doubled within a year. The electricity price rose meanwhile compared to 2021 on average from around 32 to 48 cents per kilowatt hour. Some municipal utilities, on which the poor are often dependent because of over-indebtedness, to demand already or soon more than 50 cents per kilowatt hour – a doubling that makes the government's cap promises of 40 cents per kilowatt hour absurd.
Insufficient basic security
While the job centers and social welfare offices at least largely take over the quadrupled or quintupled heating cost deductions in some places as part of the separate costs of accommodation (KdU) – even low-income earners at the limit can apply for an increase there and would also receive allowances on their income – those affected have to pay all other price increases finance from the standard rate.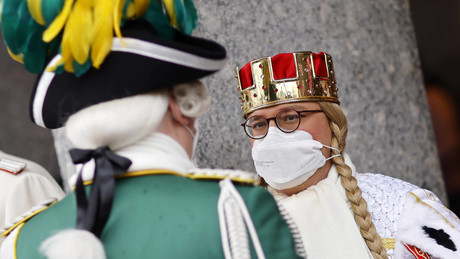 This rate rose by exactly 0.67 percent at the turn of the year and has not been raised to date. The 449 euros for a one-person household include almost 156 euros for groceries – around one euro more than last year. For energy and housing maintenance, a single person receives a total of 38.07 euros – 25 cents more than in 2021. Depending on their age, children and young people receive between 285 and 376 euros in total, disabled people in institutions and young adults receive 360 ​​euros per month.
It is easy to see that the federal government's calculation for the official subsistence level does not take into account the real costs. Social associations and initiatives have long complained about a growing shortfall for example electricity costs. The Paritätischer Gesamtverband demanded an immediate adjustment of basic security and criticized the continuing small calculations.
Many low-income earners are also on the increase to the Hartz IV level reliant. And there should be more. The minimum wage of twelve euros per hour that has been in force since October is not enough. A full-time employee with tax class 1 has a net income of less than 1,500 euros. In the past year worked in Germany almost eight million people in the low-wage sector.
Low-wage workers, pensioners and the disabled are also affected
Hartz IV regards According to the Federal Employment Agency (BA), a good 5.6 million people live in so-called "need communities", including almost two million children. Hundreds of thousands of low-wage workers and mini-jobbers, especially many single parents and families with several children, have to live with it. According to a recent study by the Bertelsmann Foundation, the latter are particularly often affected by poverty. The Bundestag and the government are aware that child poverty is increasing in Germany known.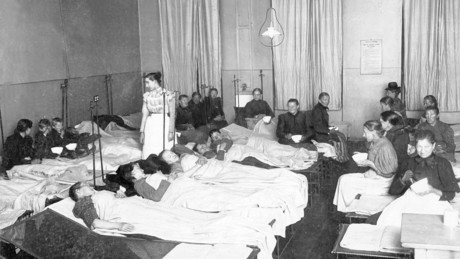 In addition, Hartz IV and basic security in old age and in the event of reduced earning capacity, i.e. social assistance, are linked to one another. Hundreds of thousands of disabled, chronically ill and old-age pensioners depend on it. Since 2004, the year before the so-called Agenda 2010 came into force, the number of recipients of social assistance has risen to around 1.2 million doubled. Last year had to around 28 percent of all 17.6 million pensioners – almost five million – live on net income of less than 1,000 euros.
according to statistics more than 13 million people in Germany were already living below the official poverty line in 2020. Two years ago, this was €1,251 net per month for a single person. In view of the cost of living, this now seems far too low, especially for people in big cities. According to this, almost every sixth person lived there in 2021 overcrowdedso too small apartment.
Ministry considers an increase of almost twelve percent to be sufficient
Because of the wage gap requirement, a higher basic security would have an impact on the minimum wage: Politicians would then be forced to raise it as well. But that is obviously not wanted. The increase in unemployment benefit II and social assistance planned for January is just 11.8 percent – and is thus far below the real price increases for the most essential things.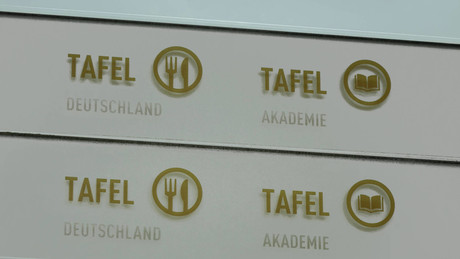 The Federal Ministry of Labor and Social Affairs (BMAS) considers this to be sufficient. When asked, spokeswoman Tanja Franzke referred to the statements made by Federal Labor Minister Hubertus Heil (SPD) in the press, in which he praised above all the citizens' income (which is on the brink). She further shared:
"With the planned introduction of citizen income on January 1, 2023, the standard rates will be adjusted in advance so that they reflect the current price increases."
She did not explain what Franzke meant by "in advance". Because the prices have already risen much higher and continue to climb. She also added that the increase to €502 for singles was "the highest ever". She forgot to mention that inflation is also the highest in the history of the Federal Republic. The Federal Ministry of Labor and Social Affairs did not answer a question about this until the completion of this article.
Unemployed people are often mentally ill
As always in times of crisis, political forces try to put the blame for poverty on those affected. The "laziness debate" has flared up. Union-led countries prevented in the Federal Council the citizen's income. It is therefore unclear whether Hartz IV and social assistance will increase significantly at all. Like CDU and CSU demands In addition, the AfD has an obligation to work and severe sanctions against "disobedient" Hartz IV recipients.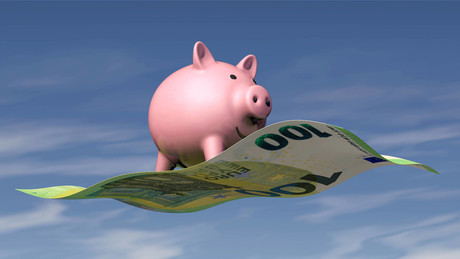 Social medicine specialist Steffi Riedel-Heller sees such allegations as unfounded, as she recently did in a Interview with the Freitag explained. More than a third of Hartz IV recipients, including those who are long-term unemployed, are unable to follow the requirements of the job center due to mental illness and addiction. According to studies, the physical health of poor people is also significantly worse than that of those who are better off. Poverty is a structural problem in profit-driven capitalism and is closely linked to health. Repression only made it worse.
Meanwhile, poverty is spreading far into the lower middle class in, often in secret. The social researcher Christoph Butterwegge warns facing massive social upheavals, particularly in the East, where wages remain lower than in the West.
Poverty always has consequences, even for those who are not affected: as it increases, the crime rate will inevitably rise, and not only as a result of mental stress. Because people need money to live, they need to eat, clothe themselves and keep warm in winter; they want social participation.
The rich cash in, politicians take it from the taxpayer
Not to forget: the rich continue to get richer despite or even thanks to inflation. In 2021, private assets were on a record high, albeit in few hands. The super rich club is growing.
This is how the big biotech and pharmaceutical companies collect princely away. The arms and war business buzzes at Rheinmetall and Co. Even the professional politicians leave it at the taxpayer's back Farther go well.
It is questionable whether they will soon be able to take to the streets without any problems. But maybe they don't have to go there. After all, a villa has more space than a two-room apartment, and the government allows a lot for their residence in Berlin cost – the taxpayer has to pay for this as well.
more on the subject – Energy poverty in Germany continues to increase
RT DE strives for a broad range of opinions. Guest posts and opinion pieces do not have to reflect the editor's point of view.

By blocking RT, the EU aims to silence a critical, non-pro-Western source of information. And not only with regard to the Ukraine war. Access to our website has been made more difficult, several social media have blocked our accounts. It is now up to all of us whether journalism beyond mainstream narratives can continue to be pursued in Germany and the EU. If you like our articles, feel free to share them wherever you are active. It's possible because the EU hasn't banned our work or reading and sharing our articles. Note: However, with the amendment of the "Audiovisual Media Service Act" on April 13, Austria introduced a change in this regard, which may also affect private individuals. That's why we ask you not to share our posts on social media in Austria until the situation has been clarified.