Nov 20 2022 10:33 p.m

In a recent Twitter post, the BMG writes that it still makes sense to wear a mask on buses and trains. An SWR documentary makes it clear that Jens Spahn is clearly to blame for the unexplained mask scandal. On November 18, 2021, the 3G regulation was anchored in the infection protection catalog in the Bundestag.
Von Bernhard Leon
Where is it, the time? Many people find themselves in the dreaded routine tunnel due to the sapping circumstances of the Corona crisis. Dark and frightening for some citizens. For others with one or the other little door or at least a little window to literally get a breath of fresh air.
This important human basis of taking a breath, the basic need to breathe freely, to breathe deeply, was and is very often not granted to millions of citizens due to purely political measures regulations from 2020 to the present. Willfully, through a controversial discussion, about the meaning and an avoidable effect of forcing a mask requirement. Irritating from day one, for the supposed well-being and protection of people, a product of (occupational) protective equipment – the FFP2 mask – with a clearly defined usageinstructions in short demonstrably counterproductively redefined and imposed. In order to abbreviate the well-known topic, the quotation follows a daily News–Report we will 10. May 2021:
"Local public transport: Study does not see an increased risk on buses and trains – Regular use of public transport does not involve an increased risk of corona infection. This is the result of a public transport study."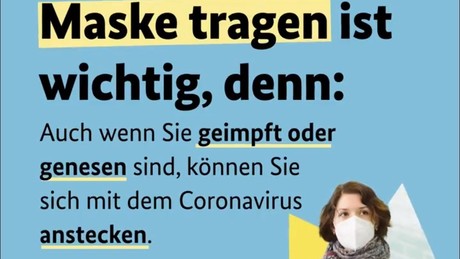 For the sake of order, it must be mentioned that the daily News-Editor immediately points out in the text of the associated article that there are "doubts" about the study. In the past three years, the media only raised doubts when the available results or arguments were not conducive to political ideas and guidelines. A discussion was not desired. Contrary opinions quickly deflated. The airspace of the more than limited sovereignty of interpretation became a media-political restricted area.
November 18 is a date for the private archives in two ways. The Federal Ministry of Health (BMG) published one of the regular animated Twitter videos. The topic is wearing a mask on the train and bus and the supposed purpose of this action. Citizens are tired, unwilling and downright stubborn about this topic. Studies as well as personal experience have shown people in the country that not everything is eaten as hot as it is cooked. Confidence in politics and, to a large extent, in the media has been exhausted. The air of credibility completely escaped from an argumentation balloon that now seemed limp.
The BMG claims in the article:
"The corona virus is transmitted via droplets and aerosols. In order to protect yourself and others from infection, it still makes sense to wear a mask on buses and trains. This is how you protect yourself and those around you."
That #Coronavirus is transmitted via droplets and aerosols. In order to protect yourself and others from infection, it still makes sense to wear a mask on the bus and train #Mask to wear. This is how you protect yourself and those around you. pic.twitter.com/xQYejy1dbm

— Federal Ministry of Health (@BMG_Bund) November 18, 2022
Of course, the makers and those responsible know that this statement contains a lot of questionable formulations that are at least worth discussing. At least three "buts" immediately come to mind for every critical citizen. Keywords: "contagion", "meaning" and "protection". In the following video from 2020 there is a formerly corresponding confirmation by the Charité charmer Christian Drosten, who has been conspicuously disappearing for weeks. For the sunny boy and media darling of 2020 and 2021, the air has gotten a little thinner. He'll survive without major damage. Many people in this country were demonstrably less fortunate in this respect, also because of the measures he had demanded:
In the end, it is currently only a question of when politicians and the supporting media will allow citizens the right to the originally self-evident self-responsibility to be fully 100 percent again – put it back into their own hands.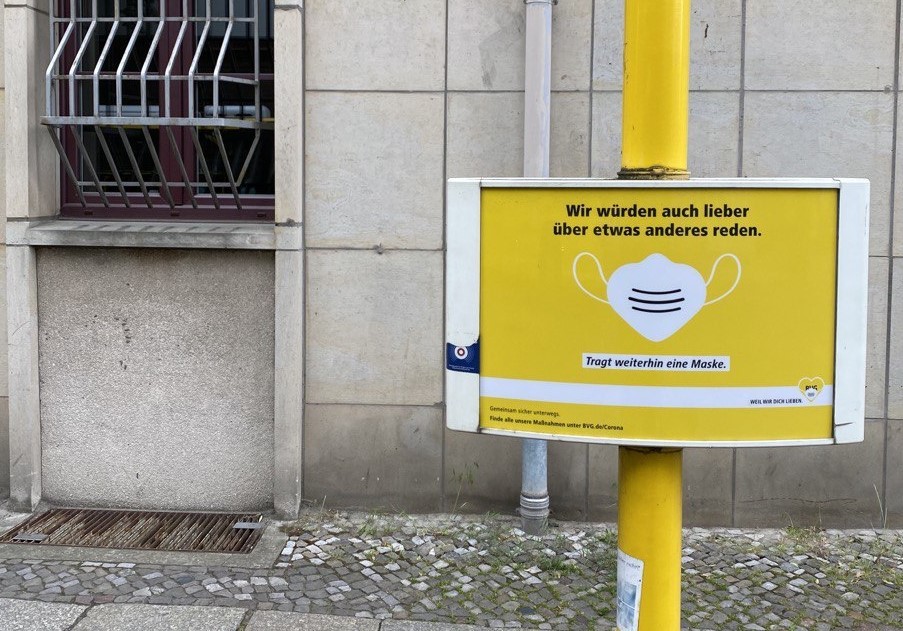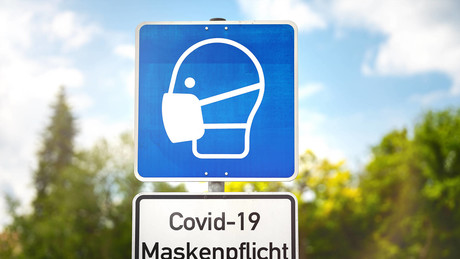 The motivation for the BMG info article could of course also be related to the fact that millions and millions of superfluous masks of different types are still gathering dust in various storage sites. On this topic clarifies a really insightful, so recommendable Documentation of the SWR on. The title reads: "Mask deal – millions of expired masks are to be burned!" Why is?:
"In March 2020, when protective masks were scarce, the Federal Ministry of Health procured protective masks worth around 6.3 billion euros. While mask suppliers are still waiting for their money, millions of masks that have now expired are still in storage. Taxpayers are becoming increasingly expensive in the mask shops , because now these masks are to be energetically recycled!"
Energetic means they will have to be burned sooner or later. So billions of tax euros are being blown up into the air. Some citizens, whether with or without a mask, immediately get a questionable gasp. So much can be revealed from the content of the documentation, the predecessor of Karl Lauterbach, Jens Spahn, who is currently very uncomfortable pandering to forgiveness, does not come off very well in the article. Justifiably – here, too, only the keywords "Maskengate" and "nepotism of the old school".
Exactly one year ago, on November 18, 2021, 398 members of the German Bundestag voted for a worsening of the living conditions of around 83 million people in the country. This is what it says on the Bundestag side:
"It was decided to insert a nationwide applicable catalog of possible protective measures in paragraph 28a of the Infection Protection Act (…). The order of a distance requirement, the obligation to wear masks, the submission of vaccination, convalescence or test certificates, mandatory hygiene concepts, requirements for the company are mentioned from community institutions such as universities or adult education institutions as well as the processing of contact data of customers, guests or participants of an event.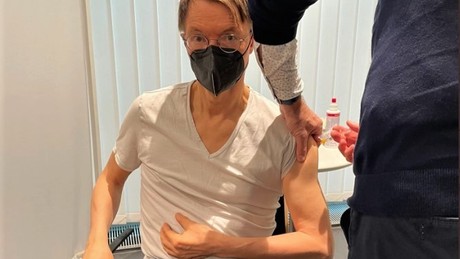 To put it more simply, many people had experiences that they had previously only known from history books. Social ostracism and exclusion through the 3G regulation. It was insulted, verbally and physically spat. Families fall apart. Friendships destroyed after decades. Hundreds of thousands of children's souls permanently damaged. Hundreds of thousands of old people's will to live has been reduced or taken brutally. Yes, there have been people who have died lonely because of this inhumane and forced 3G regulation.
Two examples from personal experience. Relatives only spoke of me in the third person: "We don't want to have anything to do with someone like that anymore." A grandma died. The son was not allowed into the home, as only one relative per day was allowed into the building after a negative PCR decision – and of course only with an FFP2 mask. On the day of his death he was not allowed to go to his mother's because he had already been there the day before. He couldn't say goodbye. The things were placed in boxes in front of the home days later – "He doesn't necessarily have to come in".
Stefan Aust, Editor-in-Chief of Welt24, recognized very early in this epochal social crisis on the subject of masks:
"The mask must be worn for the sake of the mask. As a symbol of obedience to government measures."
You don't have to sum up more on the topic of mask madness. The ladies and gentlemen in the BMG should also think about this sentence from Mr. Aust before they commission such little films. With Mr. Lauterbach, the problems with reflecting on the content, a possible insight into political mistakes and misinterpretations lie on a completely different, deeper level. The demand of the citizens is therefore still very simple at the moment – please a little more trust on the part of politicians in the personal responsibility of the people in the country.
More on the subject – Bourgeois Stalinism: The University of Bonn and the Causa Guérot
RT DE strives for a broad range of opinions. Guest posts and opinion pieces do not have to reflect the editor's point of view.

By blocking RT, the EU aims to silence a critical, non-pro-Western source of information. And not only with regard to the Ukraine war. Access to our website has been made more difficult, several social media have blocked our accounts. It is now up to all of us whether journalism beyond mainstream narratives can continue to be pursued in Germany and the EU. If you like our articles, feel free to share them wherever you are active. It's possible because the EU hasn't banned our work or reading and sharing our articles. Note: However, with the amendment of the "Audiovisual Media Service Act" on April 13, Austria introduced a change in this regard, which may also affect private individuals. That's why we ask you not to share our posts on social media in Austria until the situation has been clarified.