Nov 20 2022 8:08 p.m

The opposition from the CDU and the left is demanding that new posts in the ministries of the "traffic light government" be eliminated. While the population is financially worse off, Berlin is planning 4,769 new positions for the ministries in 2023 at the expense of taxpayers.
The CDU chairman Friedrich Merz on Sunday denounced the strong increase in jobs in ministries and subordinate federal authorities NTV reported. The traffic light government has "lost all measure," Merz emphasized world on Sunday and spoke in this context of a nationwide "debt level of historic proportions".
When the members of the Bundestag pass the 2023 federal budget next week, they will decide to create 4,769 additional jobs, as the newspaper announced with reference to a list by the Federal Ministry of Finance. This increases the number of additional jobs created by the traffic light government since it started twelve months ago to 10,356.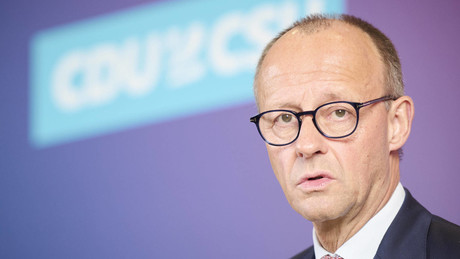 The flat-rate job cuts of 1.5 to 1.6 percent planned in parallel in the coming year, on the other hand, would result in the reduction of only around 3,100 jobs. Aside from the newly created Ministry of Construction, the biggest job gains were in the Economics and Transport Ministries, the Foreign Office, and the Health and Development Ministries.
Dietmar Bartsch, chairman of the left faction, sided with Merz. He emphasized:
"Citizens suffer from gigantic additional costs, some companies are on the verge of bankruptcy and the 'traffic light' inflates the ministries – that doesn't go together."
Bartsch called for tougher criteria to be taken into account: What does the increase in staff contribute to overcoming the crisis? And does it benefit future viability? He emphasized:
"If the criteria don't apply, a hiring moratorium should apply to the crisis."
By blocking RT, the EU aims to silence a critical, non-pro-Western source of information. And not only with regard to the Ukraine war. Access to our website has been made more difficult, several social media have blocked our accounts. It is now up to all of us whether journalism beyond mainstream narratives can continue to be pursued in Germany and the EU. If you like our articles, feel free to share them wherever you are active. It's possible because the EU hasn't banned our work or reading and sharing our articles. Note: However, with the amendment of the "Audiovisual Media Service Act" on April 13, Austria introduced a change in this regard, which may also affect private individuals. That's why we ask you not to share our posts on social media in Austria until the situation has been clarified.