Sep 29 2022 06:30 a.m

So far, the corona vaccination has also been recommended for pregnant and breastfeeding women. But a new publication now shows that vaccine mRNA can also be detected in breast milk 45 hours after vaccination. Even a specialist journal issued a warning on Twitter.
Corona vaccinations have also been recommended for pregnant and breastfeeding women by the Standing Vaccination Commission (STIKO). It has now been a little over a year since the recommendation. According to STIKO, although the manufacturers excluded pregnant and breastfeeding women from the approval studies of the vaccines, there was enough data to prove the supposed safety of the vaccines. Other authorities also negated concerns that vaccine components could be passed on through breast milk. Exactly a year ago, the Federal Ministry of Health announced on Twitter:
"You can after the #Vaccination against that #Coronavirus continue breastfeeding as usual. The mRNA of the vaccine could not be detected in breast milk."
Also the MDR claimed at the time in one "fact check": "Involuntary COVID-19 vaccination via breast milk: Not true". In this regard, the article claims that vaccinated breastfeeding mothers do not transmit the active ingredients of the vaccination to infants via breast milk:
"No mRNA could be detected in the breast milk for the preparations from BioNTech/Pfizer and Moderna. Samples were examined 4 to 48 hours after vaccination. The mRNA in the vaccines is very fragile, decomposes shortly after the injection and should not be in the enter the mother's bloodstream."
A "fact check" by Correctiv in December 2021 also said that there was "no evidence that vaccine components are transferred to breastfed infants (…)".
But a year later the situation has changed: A publication by the Long Island School of Medicine at New York University now comes to the conclusion that the mRNA of the corona vaccines from BioNTech/Pfizer and Moderna can also be detected in breast milk within a certain time frame is.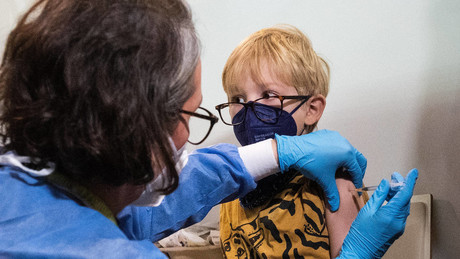 Study author Nazeeh Hanna points out at the beginning of the research letter, which JAMA Pediatrics released pointed out that the vaccine was also recommended for breastfeeding women by the US Food and Drug Administration. However, the possible passage of vaccine mRNA into breast milk, leading to exposure of infants under the age of six months, has not been investigated.
Hanna's team has now conducted a cohort study involving 11 breastfeeding women, five of whom received the Moderna vaccine and six received the BioNTech/Pfizer vaccine within six months of delivery.
Both before and after vaccination, the women donated breast milk for analysis. This gave the research team a total of 131 samples. Results of the analysis: mRNA residues in the range of more than ten picograms per milliliter were detected in seven breast milk samples from five volunteers up to 45 hours after the vaccination. However, no vaccine mRNA could be detected 46 hours after collection. The researchers conclude that breastfeeding after vaccination is "safe":
"The sporadic presence and trace amounts of COVID-19 vaccine mRNA detected in expressed human milk suggest that breastfeeding is safe after COVID-19 mRNA vaccination, particularly 48 hours post-vaccination. "
However, the scientists also expressly point out that caution is required at least in the first 48 hours after vaccination:
"We believe it is safe to breastfeed after maternal COVID-19 vaccination. However, caution should be exercised when breastfeeding children under 6 months of age for the first 48 hours after maternal vaccination pending further safety studies."
The journal JAMA Pediatrics warned accordingly on Twitter:
"Traces of #COVID19 vaccine mRNAs have been detected in the breast milk of some breastfeeding women. Caution should be exercised in #breastfeeding infants younger than six months for the first two days after maternal COVID-19 vaccination."
Hanna's team also points out that the study design has some limitations. On the one hand, for example, the number of subjects is small, on the other hand it is difficult to prove that the mRNA in breast milk is also "active". In addition, a cumulative exposure of the vaccine mRNA after frequent breastfeeding of infants has not been investigated. A possible interference of the mRNA of the corona vaccine with the immune response to several routine vaccines given to infants in the first six months must also be considered.
"It is crucial that breastfeeding individuals are included in future vaccination studies to better assess the impact of mRNA vaccines on lactation."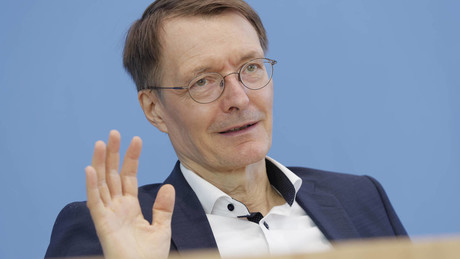 The researchers also point out that now, for the first time, the biodistribution of the vaccine mRNA can be packaged in human (breast) cells and by extracellular vesicles in such a way that they reach distant cells. So far, there has been little research on this, mostly based on animal studies.
Also in one review article the Drugs and Lactation Database notes that "a small percentage of milk samples from women who received an mRNA vaccine contained trace amounts of mRNA." However, the report assumes that this will not have any serious consequences. It states: "A small percentage of breastfed infants may experience drowsiness, increased agitation, fever, rash, or self-limiting diarrhea. However, no serious adverse effects have been reported."
The work now raises a number of questions, since a year ago it was categorically ruled out that vaccine components would pass into breast milk. In addition, the question arises as to why no larger studies have been carried out to date or whether follow-up studies will be carried out to investigate the influence of vaccination on breastfeeding women on the health of infants. It is also unclear how the results could affect the vaccination recommendation for breastfeeding women.
More on the subject – Study: BioNTech/Pfizer vaccination reduces sperm count in men
By blocking RT, the EU aims to silence a critical, non-pro-Western source of information. And not only with regard to the Ukraine war. Access to our website has been made more difficult, several social media have blocked our accounts. It is now up to all of us whether journalism beyond mainstream narratives can continue to be pursued in Germany and the EU. If you like our articles, feel free to share them wherever you are active. It's possible because the EU hasn't banned our work or reading and sharing our articles. Note: However, with the amendment of the "Audiovisual Media Service Act" on April 13, Austria introduced a change in this regard, which may also affect private individuals. That's why we ask you not to share our posts on social media in Austria until the situation has been clarified.