Sep 29 2022 11:56 am

The European Union and the United States of America persistently look for culprits where none exist. How else to explain the pressure that Belgrade has recently been subjected to? Is the EU seriously demanding that Serbia distance itself from Russia and impose sanctions on Moscow? The reason for this is the recently signed agreement between Serbia and the Russian Federation.
Von Marinko Učur, Belgrade
The foreign ministers of Serbia and Russia, Nikola Selaković and Sergei Lavrov, signed the plan for consultations of their countries' foreign ministries for the next two years on the sidelines of the recently held UN General Assembly. And that was a wake-up call for the administration in Washington, DC and the EU administration in Brussels, because both are uncomfortable that Serbia is the only European country that doesn't want to abandon its traditional friends. How can a country simultaneously pursue an independent foreign policy, follow the "European path" and ignore calls for anti-Russian sanctions?
The answer to this question is best known to the current government in Belgrade, headed by President Aleksandar Vučić, who faces awkward questions on a daily basis from those wanting to teach sovereign states lessons. Hardly a day goes by without warnings from some European capitals or from biased MEPs apocalyptically proclaiming that "Serb neutrality's days are numbered and that it can no longer sit between two chairs". Nobody wants to hear what the government of Serbia keeps repeating – that it is the territorial Respect the integrity and territorial integrity of Ukraine. But the orchestrated campaign grows louder every day and resonates very strongly in the ears of ordinary citizens of Serbia, who are overwhelmingly supporters of the current Serbian policy towards the Russian Federation. In other words, Vučić has full support in his efforts to run the country independently of outside pressures and those countries that bombed and devastated the former Yugoslavia in 1999 without United Nations legitimacy and approval.
As far as support for Serbia's accession to the EU is concerned, it is noticeable that it is declining in reciprocity to the pressure from Brussels and Washington in the sense of the double standards of the so-called "international community". It is inconceivable that the same countries that bombed Belgrade could now ask Serbia to give up part of its occupied territory in Kosovo. At the same time, Serbia is being asked to turn its back on its traditional friends Russia and China, especially Russia, which is defending Serbia's territorial integrity guaranteed by UN Resolution 1244 in the UN Security Council. Representatives in Belgrade see this as hypocrisy and "double standards" that are not in line with international law and the UN Charter. That's why Serbian President Aleksandar Vučić seems to have prepared like never before to teach European bureaucrats a lesson, which at the same time could mean that the time has finally come to "put the cards on the table".
The straw that broke the camel's back was when EU spokesman Peter Stano publicly criticized the government in Belgrade for "accepting consultations with the foreign ministry of a country that is committing criminal aggression, and this is one "very clear sign that Serbia intends to strengthen its ties and further advance Serbia-Russia relations. The European Union was clear about its partner countries and especially about those negotiating to join the Union, including Serbia".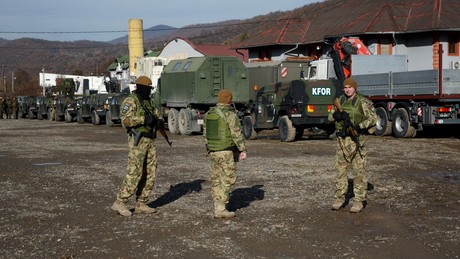 Belgrade recognized this as a kind of threat and is preparing a response that will "not mince words". Threatening Serbia, as this European bureaucrat did over the harmless technical plan from the meeting between the relevant Serbian and Russian ministries, cannot go "unanswered," according to Belgrade officials. All the more so as this document does not contain any safety-relevant points. Even if they existed, Serbia, as a sovereign state, could legitimately sign such with any foreign country. Serbian Foreign Minister and signatory of the document Nikola Selaković is surprised that the agreement is being criticized by those who have not seen it at all, stressing that "the plan includes future steps in terms of consultations at the UN on Kosovo, as well as Questions about bilateral relations and multilateral activities, and there is no security policy in that."
But representatives of Belgrade are already used to constant remarks about relations with Moscow, and it seems that Serbia is successfully coping with the pressure for the time being. And some pro-Western media, as expected, do not endorse the Serbian-Russian arrangement, seeing it as "a threat to Serbia's European aspirations."
Serbia's diplomatic agreement with Russia is featured in the Serbian-language program of the American "Radio Free Europe" a new "thorn in the side" of the West.
"It wasn't time to sign an agreement with Russia," he said CNN related Belgrade cable TV stations N1 and quotes his interlocutors, who announce new, even stronger pressure on Serbia.
Former diplomat Nikola Lopandić emphasizes that "the content of the agreement is irrelevant, but the problem is that it was signed at the moment when Russia escalated its aggression against Ukraine by mobilizing additional troops".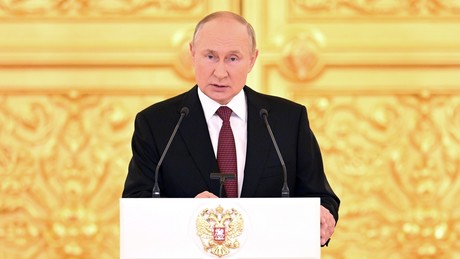 On the other hand, Slobodan Zečević from the Institute for European Studies interestingly notes in a statement for the said TV channel that "in the next month there will be very strong pressure on Serbia to impose sanctions on Russia". However, he points to an open problem in Serbia's relations with the world. He says that "no one among the people is crazy enough not to see what is at stake – that in the last 20 years every Serbian national interest has been trampled on and that the West has not stood up for Serbia anywhere. So this attitude of Serbia is not surprising , which rationally knows it belongs in the EU, but when it sees the consequences of its national interests, it turns to Russia as the best guardian of its interests," says Zečević.
Despite everything, sober analysts in Belgrade, such as a former Serbian ambassador to Germany, Ognjen Pribićević, do not expect the EU authorities in Brussels to take any radical and punitive action towards Serbia in the sense of a possible termination of the accession talks: "Serbia is too important to be included in the There is still considerable diplomatic room for maneuver to get us the most favorable position and, even more important than our agreement with the EU, I think and hope that there is a diplomatic agreement between Russia and the West in relation to Ukraine," says Pribićević categorically.
"If we had also signed blank papers, the reaction would have been the same," says Professor Stefan Surlić from the Faculty of Political Science, adding that Serbia has not gained anything special from this agreement, but that the reactions that followed are much more serious than expected . It is evident that the West still sees Serbia as its backyard, but still has an anteroom reserved for it with uncertain anticipation. Serbia's neutral stance is unacceptable to the West, and full cooperation with Russia and a cheap gas deal with that country are a trump card in Belgrade's hands. Whether President Vučić will be convincing enough in the aforementioned and announced "showdown" with Brussels, we will find out this Thursday when his address to the nation is due.
More on the subject – Kosovo wants to apply for EU membership
RT DE strives for a broad range of opinions. Guest posts and opinion pieces do not have to reflect the editor's point of view.

By blocking RT, the EU aims to silence a critical, non-pro-Western source of information. And not only with regard to the Ukraine war. Access to our website has been made more difficult, several social media have blocked our accounts. It is now up to all of us whether journalism beyond mainstream narratives can continue to be pursued in Germany and the EU. If you like our articles, feel free to share them wherever you are active. It's possible because the EU hasn't banned our work or reading and sharing our articles. Note: However, with the amendment of the "Audiovisual Media Service Act" on April 13, Austria introduced a change in this regard, which may also affect private individuals. That's why we ask you not to share our posts on social media in Austria until the situation has been clarified.