Sep 28 2022 2:02 p.m

Nobody believes in an accident anymore. German security authorities, including the BND, are also talking about an attack. It is even possible that the damage to Nord Stream 1 and Nord Stream 2 could no longer be repaired.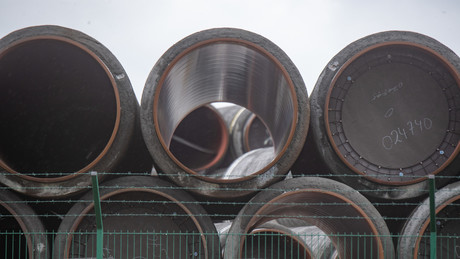 Like the Berliner daily mirror citing "German security authorities" reported, the size of the holes torn in the three pipeline tubes could result in a great deal of saltwater infiltration. This would corrode the pipes, making them permanently unusable.
The BND is now in the process of examining satellite images from the time before the attack.
According to Danish authorities, examinations of the pipes themselves will only be possible in a week or two for safety reasons. The explosives for the attack are said to have been placed either by combat divers or by underwater drones.
more on the subject – Nord Stream sabotage: Simultaneous NATO exercises for "unmanned maritime systems"
By blocking RT, the EU aims to silence a critical, non-pro-Western source of information. And not only with regard to the Ukraine war. Access to our website has been made more difficult, several social media have blocked our accounts. It is now up to all of us whether journalism beyond mainstream narratives can continue to be pursued in Germany and the EU. If you like our articles, feel free to share them wherever you are active. It's possible because the EU hasn't banned our work or reading and sharing our articles. Note: However, with the amendment of the "Audiovisual Media Service Act" on April 13, Austria introduced a change in this regard, which may also affect private individuals. That's why we ask you not to share our posts on social media in Austria until the situation has been clarified.