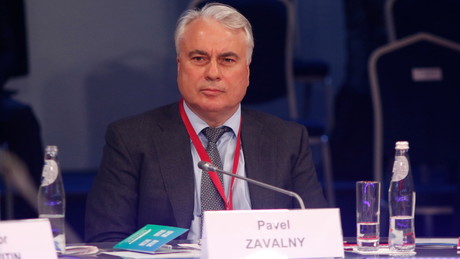 Like the Russian news agency TASS reports, the repair of Nord Stream 1 and 2 could be realized, but take longer than six months. This said the head of the Energy Committee of the Russian State Duma Pawel Sawalny.
So there are two ways to fix the damage. Either building a special jacket around the lines to allow repairs under water, or raising the line to the surface.
"One possibility is to make a bell that is placed over the pipeline. The work is then carried out in the diving bell room: this allows either the complete replacement of this pipe segment or the repair [des Lecks]. In these depths it is possible. Nevertheless, this is of course a complicated project. The deadlines for project planning, preparation and implementation of the work are correspondingly long. All in all, it's not a matter of months, it can also take longer. The second option is to bring the pipeline up," Savalny told journalists on the sidelines of the "Oil and Gas Sakhalin" forum on September 29.
According to Sawalny, lifting a Nord Stream pipeline would require floating cranes with a lifting capacity of 3,000 tons.
"During the construction of the lines, it was taken into account that it might be necessary to repair the lines. That means that the possibility of being able to lift them was planned. Nevertheless, of course, all this takes time. There is the technical possibility of repairing it, but it's going to take a long time. It won't be two months. We're talking about half a year or a year, no less," Savalny explained.
He added that the deciding factor in choosing between the two options is the question of the availability of the technical equipment. Corresponding equipment may be blocked by the sanctions against Russia.
The strands of the Baltic Sea pipeline Nord Stream were probably damaged by explosions on Monday and are currently not functional.
As the spokesman for the Russian President Dmitry Peskov announced, sabotage cannot be ruled out as a cause.
more on the subject– The Destruction of Nord Stream: A Declaration of War on Germany?