Sep 27 2022 6:02 p.m

Little has been known about the fate of the head of the Russian space agency since July. According to a report, Dmitry Rogozin could soon become the presidential envoy in a new federal district. This is to be created after the referendums in the east and south of Ukraine.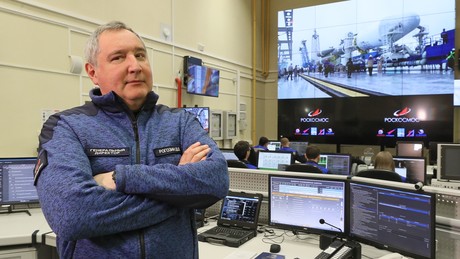 After the referendums on joining Russia, the areas in the east and south of Ukraine could form a new federal district together with the Crimean peninsula. The newspaper reported Vedomosti on Tuesday. Dmitry Rogozin, former deputy prime minister and ex-head of the Russian space agency Roscosmos, could become the new presidential envoy there, it is said.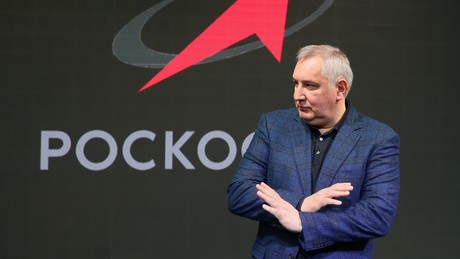 According to the newspaper's sources, the decision on Rogozin's appointment will be made in the near future, and most likely it will be positive. One of the informants explained that the creation of a new area was associated with a "difficult situation" and should be led by a "political heavyweight". A source at Roskosmos also told the newspaper that Rogozin would be delighted with the appointment.
The 58-year-old was the head of Roscosmos until July 2022, when Vladimir Putin decided to fill the post. Kremlin spokesman Peskov said after Rogozin's dismissal that he "will have a new job."
Referendums in Russian-controlled regions end on September 27. They have all already been recognized as valid by the local election commissions. The Kremlin is assuming that the referenda will vote yes for accession to Russia. The procedure for including the regions can be quick, said Peskow. At the same time, he stressed that attempts by Ukraine to take back the areas would then be interpreted as an attack on Russia.
more on the subject – Russia unveils the look of its new space station
By blocking RT, the EU aims to silence a critical, non-pro-Western source of information. And not only with regard to the Ukraine war. Access to our website has been made more difficult, several social media have blocked our accounts. It is now up to all of us whether journalism beyond mainstream narratives can continue to be pursued in Germany and the EU. If you like our articles, feel free to share them wherever you are active. It's possible because the EU hasn't banned our work or reading and sharing our articles. Note: However, with the amendment of the "Audiovisual Media Service Act" on April 13, Austria introduced a change in this regard, which may also affect private individuals. That's why we ask you not to share our posts on social media in Austria until the situation has been clarified.