Sep 23 2022 5:38 p.m

The Toyota plant near Saint Petersburg will be closed permanently, the Russian Ministry of Industry and Trade announced on Friday. The plant stopped its car production in early March due to delivery failures.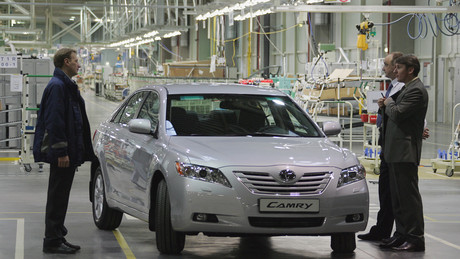 Toyota stops production in Russia. The Shushary plant near Saint Petersburg will be closed, the Ministry of Industry and Trade said. The company will fulfill all social obligations towards its employees, it said in a statement. In addition, the manufacturer will maintain customer service for Toyota and Lexus vehicles.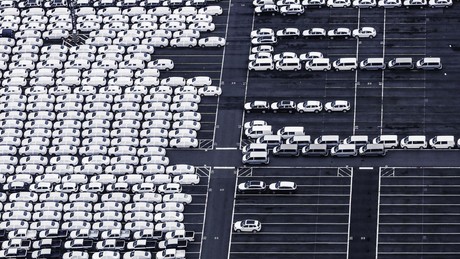 The import of cars and car parts to Russia is still suspended. The plant has been idle for the past few months due to logistical difficulties. The current decision is due to the fact that regular deliveries cannot be resumed, sources told the newspaper Kommersant. The city administration wants to work on possible scenarios for the development of this location.
Toyota production in Russia started in 2007. In 2005, President Vladimir Putin attended the laying of the foundation stone at the site of the future company. The factory produced the Camry and RAV4 models, which were among the top bestsellers. The capacities were designed for the annual production of 100,000 cars. The company also delivered to Kazakhstan, Belarus and Armenia.
more on the subject – Volkswagen is closing its Nizhny Novgorod plant
By blocking RT, the EU aims to silence a critical, non-pro-Western source of information. And not only with regard to the Ukraine war. Access to our website has been made more difficult, several social media have blocked our accounts. It is now up to all of us whether journalism beyond mainstream narratives can continue to be pursued in Germany and the EU. If you like our articles, feel free to share them wherever you are active. It's possible because the EU hasn't banned our work or reading and sharing our articles. Note: However, with the amendment of the "Audiovisual Media Service Act" on April 13, Austria introduced a change in this regard, which may also affect private individuals. That's why we ask you not to share our posts on social media in Austria until the situation has been clarified.