Sep 20 2022 3:39 p.m

Public-law formats regularly prepare young people for times of hardship through their publications. The motto is: Less is more, get used to it. The WDR format "kugelzwei" follows the recommendations of politicians – why shower when a washcloth is enough.
By Bernhard Loyen
We live in bizarre times. Every day, deliberately manipulative texts and little films on social media are used to emphatically convey to citizens that the individual lives beyond their means, is insensitive, harms nature and willfully disregards the needs of their fellow human beings. That she/her, he/his or they/them should quickly get used to the life motto of the hour, based on the imaginations of the World Economic Forum (WEF): "I own nothing, have no privacy and life has never been better". Those who learned healthy skepticism attract attention, only make themselves suspicious, depending on how they are perceived. In Orwellian fashion, consideration is simply reversed in its original meaning.
This is how the GEZ-financed one currently recommends and mediates West German Broadcasting (WDR): Why regular personal hygiene? Body odor can be something beautiful and natural. The present explosion at "explainer videos" is mainly based on specially created video formats YouTube, TikTok or Instagram to the intended target group of children and young people. That WDR-Format ball two published on September 15 an impressive example of questionable "thought guidelines" to the people of the country. Worded that way the video at the beginning for the viewer upcoming waiver suggestions with the introduction:
"If we only shower/bath once a week, then our everyday life could look like this:"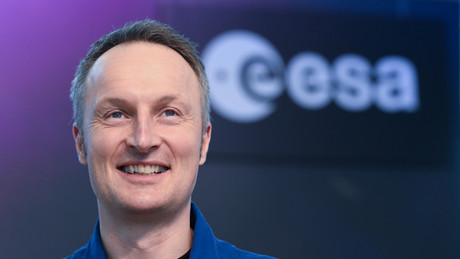 The ignorant and hitherto simply living by himself learns or is pointed out that "according to dermatologists, frequent showering and bathing could damage the skin". The animated lady washes her hair without a sink and/or water, but perhaps this is just to convey that a damaged scalp could also influence sustainable thinking.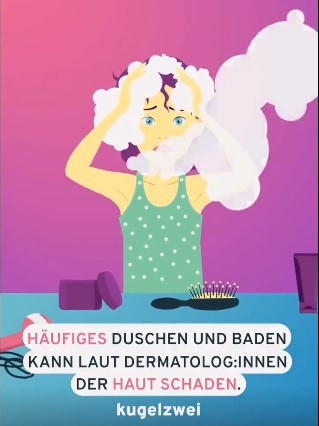 Body cleaning with a washcloth would have unknown advantages over taking a shower or bath. This is what the overlaid text of the video says:
"We would be fine (sic!) wash more and be finished faster in the bathroom"
As a result, the potential renunciate would in turn have "more time for other things?" In addition to more free time due to the suggested reduction in hygiene, "we" would also be "perhaps a little more tolerant of natural body odors", undeterred. The following are examples of conversion and dismantling measures in areas of society. The Chamber of Crafts will be delighted in these uncertain times. The editorial team of ball two suggests:
"In gyms, for example, there could be cubicles with sinks instead of shower stalls."
The end of the video reveals the individual culmination of the whole thing. The animation for the desired rethinking reads literally, of course still formulated in question:
"Showering/bathing as a weekly highlight?"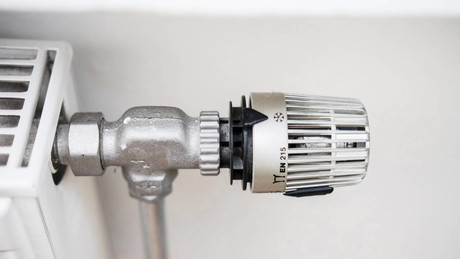 Actually nothing new. That was already considered a high point in the 1960s and 70s – for children. The political and media measure of the present in 2022 is called adult education at child level. But doesn't the "weekly highlight" need at least a bathtub or shower in the increasingly unaffordable apartment? Why an apartment, please? That Tiny House is considered a desirable future model or variable so-called cluster apartments. The Berliners B.Z. titled in August this year:
"New living trend: Shared flats with 25 rooms! Cluster apartments are the future."
Toilets and showers are still planned, but why and what for? the ball two-Editors enthusiastically suggest in the video on the subject of basic cleaning and highlights of the week:
"Maybe we would celebrate it together with friends in public bathhouses."
The accompanying picture shows, boldly or carelessly negligently and irritatingly, a clearly mixed bathhouse, with no privacy protection for the (?) showerer.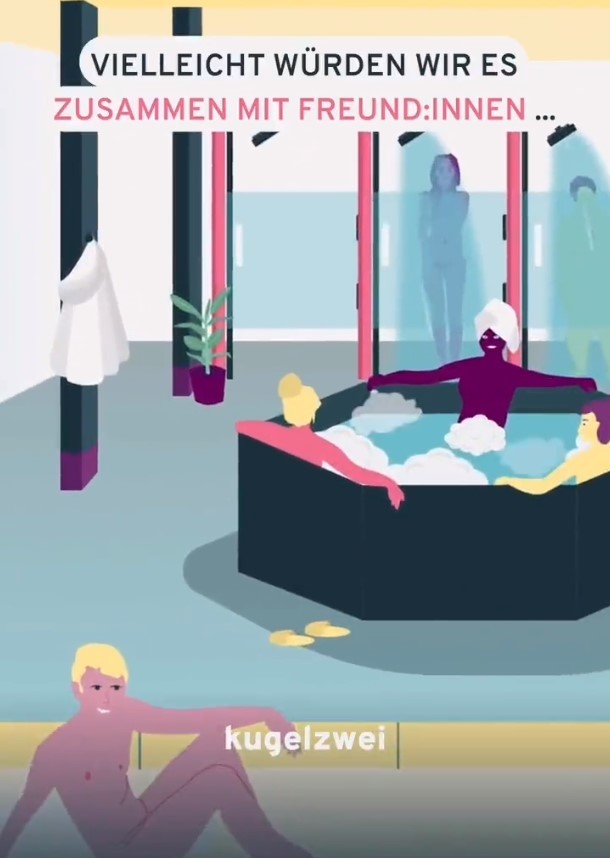 The true-to-life reality, which is already celebrated in public toilets in this country, is incomprehensibly not mentioned in the video. "Could you imagine only having a bath/shower once a week?" is finally asked without a tone of reproach. Every construction worker or shift worker will answer at the end of a hard day's work: "Hacks with you?!" The comedian duo Die Doofen texted their little one Hit "Mief" in 1995 unexpectedly anticipating:
"… A nose that's just fallen in love doesn't care about the occasional gas. Stuff, stink, stink, stink. Doesn't say anything about the character. Take me now, even if I stink, ibecause otherwise I'll say wave wave and goodbye…"
Of the WDR informed to the format ball two: "How can you live happily – today and tomorrow? You can find inspiring, connecting and sustainable ideas on the Facebook and Instagram channels in our section ball two". Skeptical and rest-thinking citizens now only have the last chance to slowly but consistently and finally say goodbye to the public media – wave wave and goodbye.
More on the subject – "Cleverland" campaign – or: How politics degrades responsible citizens to small children
RT DE strives for a broad range of opinions. Guest posts and opinion pieces do not have to reflect the editor's point of view.

By blocking RT, the EU aims to silence a critical, non-pro-Western source of information. And not only with regard to the Ukraine war. Access to our website has been made more difficult, several social media have blocked our accounts. It is now up to all of us whether journalism beyond mainstream narratives can continue to be pursued in Germany and the EU. If you like our articles, feel free to share them wherever you are active. It's possible because the EU hasn't banned our work or reading and sharing our articles. Note: However, with the amendment of the "Audiovisual Media Service Act" on April 13, Austria introduced a change in this regard, which may also affect private individuals. That's why we ask you not to share our posts on social media in Austria until the situation has been clarified.