Sep 23 2022 8:48 p.m

After a statement by the President of the EU Commission on the upcoming elections in Italy, she was met with criticism from Italian politicians. Matteo Salvini from the right-wing national Lega accused her of "shameful arrogance". Forza Italia's Antonio Tajani sees von der Leyen's testimony as interference.
At an event at Princeton University, EU Commission President Ursula von der Leyen spoke about the Italian elections on Sunday. As web.de reportedvon der Leyen said when asked whether she was worried about the election in Italy:
"If things go in a difficult direction, we have tools available."
The President of the Commission referred to the Member States Hungary and Poland, with whom Brussels has been arguing about the rule of law for years. In the case of Hungary, the EU Commission recently wanted to cut 7.5 billion euros in EU funding.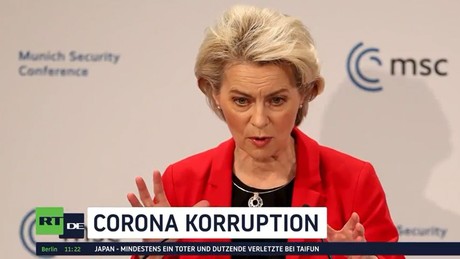 The former Italian interior minister and head of the right-wing national Lega, Matteo Salvini, reacted promptly and accused von der Leyen of "shameful arrogance". On Twitter he wrote: "What is that supposed to be, a threat?" Von der Leyen, he demanded, must respect the free and democratic elections of the Italian people.
Former Prime Minister Silvio Berlusconi also criticized the EU President's statement. Antonio Tajani, Vice-Chairman of Forza Italia and former EU Commissioner and President of the European Parliament, described von der Leyen's statements as "interference".
Von der Leyen's spokesman in Brussels, Eric Mamer, defended the Commission President:
"It is absolutely clear that the President did not interfere in the Italian elections."
"Von der Leyen warns election favorites in Italy." Where is the great outcry from our politicians? There is a democratic election in Italy and the EU is not to interfere. https://t.co/SD4UQOhUYk

— Kay Rytter (@KayRytter) September 23, 2022
With her statement, von der Leyen wanted to refer to the role of the Commission as guardian of the treaties. According to Mamer, von der Leyen also made it explicitly clear that the Commission "will work with every government that emerges from the elections and that wants to work with the EU Commission".
more on the subject – Loyalty pays – Bill and Melinda Gates Foundation honors Ursula von der Leyen
By blocking RT, the EU aims to silence a critical, non-pro-Western source of information. And not only with regard to the Ukraine war. Access to our website has been made more difficult, several social media have blocked our accounts. It is now up to all of us whether journalism beyond mainstream narratives can continue to be pursued in Germany and the EU. If you like our articles, feel free to share them wherever you are active. It's possible because the EU hasn't banned our work or reading and sharing our articles. Note: However, with the amendment of the "Audiovisual Media Service Act" on April 13, Austria introduced a change in this regard, which may also affect private individuals. That's why we ask you not to share our posts on social media in Austria until the situation has been clarified.