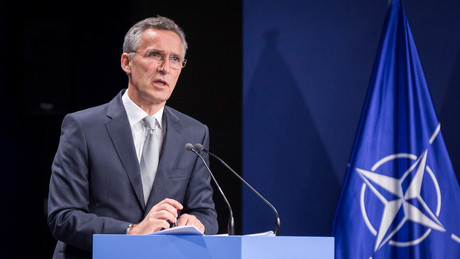 NATO Secretary General Jens Stoltenberg spoke on September 21st Reuters explainedthat Russia cannot win a nuclear war. Such a war cannot be won in general, stressed the NATO chief, but especially not by Russia. Referring to the words of Russian President Vladimir Putin, Stoltenberg said:
"He knows very well that a nuclear war must never be fought and cannot be won, and that it will have unprecedented consequences for Russia."
When asked how NATO would react if Russia used nuclear weapons, Stoltenberg said it would depend on the circumstances. In contact with Moscow, however, NATO made it clear that "a nuclear war cannot be won by Russia."
So far, NATO has not noticed any change in the state of readiness of the Russian nuclear forces. However, the situation is still being closely monitored, the NATO Secretary General continued. Stoltenberg also pointed out that the alliance is deploying troops on its eastern borders to clear up any possible miscalculation or misunderstanding.
The NATO chief also stressed that the Russian president had made a "strategic mistake" in relation to Ukraine and that the conflict was not going according to Putin's plan. He added that Russian forces are poorly equipped and have leadership, control and supply problems, while Ukraine enjoys the unified support of the collective West, which Russia has "completely underestimated".
In his speech on the morning of September 21, Vladimir Putin underlined that Moscow will use all available means to defend the country's territorial integrity, including nuclear deterrence in the event of an attack on the country with weapons of mass destruction. Putin stressed that he is "not bluffing" in this regard.
more on the subject – Video: Putin's speech on partial mobilization in Russia