Sep 21 2022 4:59 p.m

Russian Economy Minister Maxim Reshetnikov presented an updated forecast on Wednesday. He called the Russian economy "resilient" and announced a GDP contraction of just 2.9 percent for the end of 2022 instead of the previously forecast 4.2 percent.
The Russian Economy Minister, Maxim Reshetnikov, announced the current economic forecasts at a meeting of the Federation Council on Wednesday given. The ministry now expects Russia's GDP to contract by 2.9 percent at the end of 2022. In contrast, earlier forecasts had predicted a decline of 4.2 percent.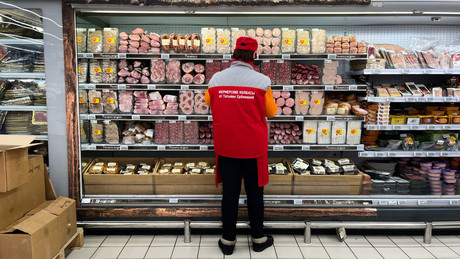 The minister emphasized that the "Russian economy has proved resilient to global challenges". According to Reschetnikov, a decrease in GDP of just 0.8 percent is expected for 2023. The Ministry of Economics had previously forecast a decline of 2.7 percent in 2023.
According to the minister, the Russian economy will grow by 2.6 percent in 2024 and 2025 due to steady domestic consumer and investment demand.
The Ministry of Economic Affairs is currently assuming an unemployment rate of 4.5 percent by the end of 2022, and inflation is expected to be 12.4 percent. Although the disposable income of Russians is expected to fall by 2 percent in 2022, it will rise again by 2 percent next year.
Reshetnikov stressed that the government's aid measures helped stabilize the Russian economy, as did the rising profits from energy exports following the imposition of sanctions against Russia.
more on the subject – Russian restaurateurs: prices for imported goods stabilized thanks to good logistics
By blocking RT, the EU aims to silence a critical, non-pro-Western source of information. And not only with regard to the Ukraine war. Access to our website has been made more difficult, several social media have blocked our accounts. It is now up to all of us whether journalism beyond mainstream narratives can continue to be pursued in Germany and the EU. If you like our articles, feel free to share them wherever you are active. It's possible because the EU hasn't banned our work or reading and sharing our articles. Note: However, with the amendment of the "Audiovisual Media Service Act" on April 13, Austria introduced a change in this regard, which may also affect private individuals. That's why we ask you not to share our posts on social media in Austria until the situation has been clarified.