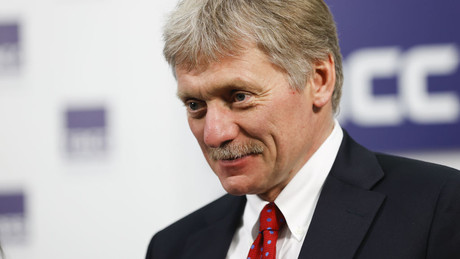 The Russian government is not currently discussing mobilizing the reserve, Kremlin spokesman Dmitry Peskov told journalists on Tuesday. He was answering a question about Moscow's response to the counter-offensive and territory gains by Ukrainian forces in the Kharkov region last week.
The Russian army had withdrawn its troops from a number of settlements in the region. The Russian Defense Ministry described this maneuver as a regrouping that had become necessary in order to be able to continue the military operation against Ukraine.
Peskow assured that there was no talk of mobilization. He also dismissed criticism leveled at the military leadership and the Defense Ministry by various commentators that Russian forces had withdrawn and Ukraine was gaining ground.
He assessed that the Russian public continued to support President Putin's decision to attack Ukraine militarily and was consequently very sensitive to events there. This means that some people have taken the events of the past week very emotionally.
"Criticism is a natural part of the pluralism of opinion, as long as it stays within the legal limits," Peskow added.
Western military experts have been expecting a mobilization of reservists in Russia for months after their forecasts of a rapid collapse in Ukraine did not materialize. The previous peak of such predictions was in early May, when Russia traditionally celebrates the anniversary of its victory over Nazi Germany. However, Putin's speech on May 9 contained neither a formal declaration of war on Ukraine nor an announcement of mobilization – contrary to the expectations of many foreign observers.
According to the news agency InterfaxKremlin spokesman Dmitry Peskov also stated that the special military operation would continue:
"It will be continued until the goals set are achieved."
According to Ukrainian President Zelenskiy, an area of ​​more than 6,000 square kilometers has already been recaptured since the start of the counter-offensive. However, he left one fact unmentioned: that his troops' offensive in the Kharkov region between September 6 and 10 alone left around 12,000 Ukrainian soldiers disabled – including 4,000 dead – while the Russian armed forces, according to the Ministry of Defense in Moscow attacked the positions of the Ukrainian troops. The attacks were carried out by airborne troops and barrage of rockets and artillery, the ministry said on social media.
More on the subject – Russia is a European country, but the West has forced it to turn to Asia