Sep 13 2022 12:56 p.m

Tel Aviv appears to have turned a blind eye to an arms sale to Ukraine. The Israeli government has allegedly chosen not to torpedo the delivery of advanced anti-drone systems to Kyiv by an Israeli defense contractor.
An Israeli armaments company has delivered anti-drone systems to Ukraine via Poland. This was reported by the Israeli news platform Zman Yisrael on Monday. A source at the company told opposite Zmanthat the equipment was sold to Poland to circumvent the Israeli government's refusal to ship advanced weapons directly to Ukraine.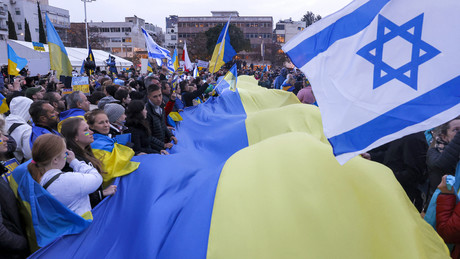 The company informed the Ministry of Defense that the sale was made to Poland, according to the report. However, the company claimed not to know whether Warsaw acted as an intermediary for the transfer of Israeli arms to Kyiv.
Israel's defense industry said that anti-drone systems capable of repelling unmanned aerial vehicles are classified as "advanced defense technology" and are therefore not approved for sale to Ukraine. But the Israeli government doesn't seem interested in torpedoing the deal like they do Times of Israel reported. Especially since the Ministry of Defense has not yet issued a direct statement on the report.
Israel deploys anti-drone systems on its borders with the Gaza Strip, Lebanon and Syria. The Israeli systems were also used by Azerbaijan in the conflict with Armenia and were also sold to the US, countries in Latin America, Africa and Eastern Europe.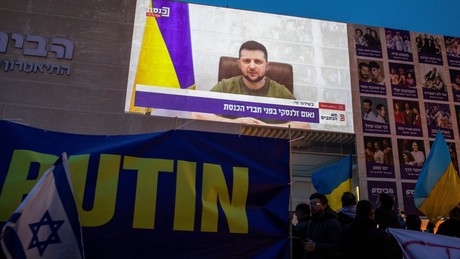 Tel Aviv has not yet supplied arms to Ukraine and does not participate in sanctions against Russia; According to Israel, it continues to provide only humanitarian aid in the Ukraine war. The US, on the other hand, has long been pressuring the Israeli government to become more involved with Ukraine. "Israel can't dance on two weddings much longer," predicted Ksenia Svetlova, an expert on Russian Middle East policy.
Relations between Moscow and Tel Aviv gradually deteriorated in the course of the Ukraine war. Especially after Israel condemned Russia's special operation in Ukraine. The tone between Moscow and Tel Aviv became even sharper when Russian Foreign Minister Sergei Lavrov spoke to an Italian in May TV channel drew a comparison between Vladimir Zelensky and Adolf Hitler, warning against Nazi elements in Ukraine.
For its part, Russia has troops stationed in Syria and also has air sovereignty there. At the same time, since the Russian military operation in Ukraine, Iran has been trying to expand its military positions in Syria, especially on the border with the Jewish state. For years, Israel has been regularly flying airstrikes against Syria in order to fight pro-Iranian militias there, according to its own statement. Since they do not want to spoil things with Russian President Putin and could quickly get into an open confrontation with the Russians in Syria, the Israeli leadership is exercising restraint on the Ukraine question.
more on the subject – Russia follows suit: Lavrov accuses Israel of supporting the "neo-Nazi regime" in Kiev
By blocking RT, the EU aims to silence a critical, non-pro-Western source of information. And not only with regard to the Ukraine war. Access to our website has been made more difficult, several social media have blocked our accounts. It is now up to all of us whether journalism beyond mainstream narratives can continue to be pursued in Germany and the EU. If you like our articles, feel free to share them wherever you are active. It's possible because the EU hasn't banned our work or reading and sharing our articles. Note: However, with the amendment of the "Audiovisual Media Service Act" on April 13, Austria introduced a change in this regard, which may also affect private individuals. That's why we ask you not to share our posts on social media in Austria until the situation has been clarified.