Sep 12 2022 3:22 p.m

Two French mayors refuse to lower the French flag to half-mast in honor of the late Queen of the United Kingdom. This was requested by French President Emmanuel Macron and French Prime Minister Elisabeth Borne.
Two municipalities in France do not want to fly the French flag at half-mast after the death of Queen Elizabeth II. French President Emmanuel Macron proposed on September 9 that the flags on all public buildings should be flown at half-mast the day after the Queen's death was announced and on the day of the funeral on September 19.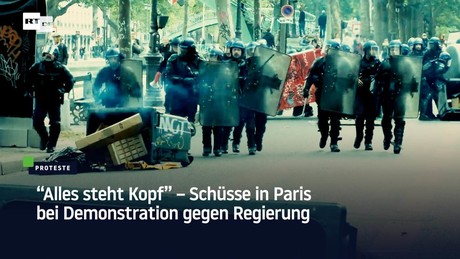 Prime Minister Elisabeth Borne then wrote to the Association of French Mayors to support the request from the mayors. Bourges' left-leaning mayor Yann Galut said on September 11 that he respected "the pain of our English friends," but added that he would not fly the French flag in Bourges at half-mast, as Borne had asked. "This demand seems unbelievable to me," says Galut.
On September 9, the mayor of Faches-Thumesnil in northern France, Patrick Proisy (La France insoumise), confirmed that he would also not implement "Prime Minister Elisabeth Borne's order". Proisy asked:
"Is this done for all deceased heads of state? Does our republic preferentially do this for a monarch who is the head of a church?"
Meanwhile, Queen Elizabeth II began her final journey on September 11th. Her coffin left the royal estate of Balmoral in Scotland and spent the night in Edinburgh, where the convoy was greeted by thousands of people who had gathered along the route. The coffin will return to London on September 13 before the state funeral on September 19.
more on the subject – The role is dead – long live the role
By blocking RT, the EU aims to silence a critical, non-pro-Western source of information. And not only with regard to the Ukraine war. Access to our website has been made more difficult, several social media have blocked our accounts. It is now up to all of us whether journalism beyond mainstream narratives can continue to be pursued in Germany and the EU. If you like our articles, feel free to share them wherever you are active. It's possible because the EU hasn't banned our work or reading and sharing our articles. Note: However, with the amendment of the "Audiovisual Media Service Act" on April 13, Austria introduced a change in this regard, which may also affect private individuals. That's why we ask you not to share our posts on social media in Austria until the situation has been clarified.