10 Sep 2022 12:14 p.m

A delivery of uranium is expected from Russia for the operation of a factory in Lower Saxony, which supplies several European countries with fuel elements for nuclear power plants. Anti-nuclear activists see this as more than just fulfilling contracts and are calling for an embargo.
It's not just atomic nuclei that are still being split in this country – opinions are still divided on the subject of nuclear power. While the Union parties are calling for a move away from the nuclear phase-out, Bündnis 90/Die Grünen are counting on keeping two of the last three German nuclear power plants still producing electrical energy "in reserve" until mid-April 2023 after the shutdown at the end of the year, which is actually already anchored in law. However, they are already reaping a lot of criticism from environmentalists, even if it is about decisions from 2021 that are questionable today and now specifically "only" about fuel elements.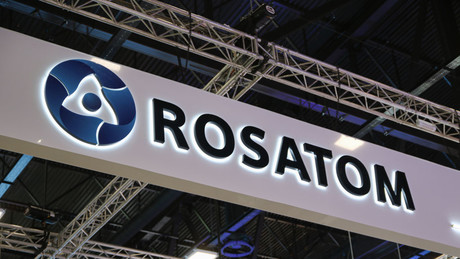 As at the beginning of the year, a delivery of uranium from Russia is expected in Lingen, Lower Saxony. The Federal Office for the Safety of Nuclear Waste Management (BASE) currently confirmed the transports from Russia to the fuel element factory in Emsland. The basis is approvals from 2021, said a BASE spokesman. The maximum permissible number of transports has not yet been exhausted. "There are further transports possible with regard to these permits," said the spokesman. Most recently, on the basis of these permits, uranium was delivered to Lingen from Russia in mid-January.
According to the Alliance "Atomic Power Opponents in Emsland" (AgiEL), the Russian ship "Michael Dudin" with enriched uranium hexafluoride, which is known for such transports, is currently on its way from Saint Petersburg in Russia to Rotterdam in the Netherlands. It should arrive there on Sunday, and the uranium salt load should then be transported to Lingen. The BASE did not want to comment on the transport in more detail on Thursday. "For security reasons, we cannot provide any information on ongoing transports – even those that have already been approved," said the spokesman.
A spokesman for the Federal Ministry for the Environment confirmed that if everything was technically correct, BASE would have to approve these transports. "There is no uranium embargo at EU level," emphasized a ministry spokesman on Thursday. The background is that the supply channel from Russia should remain open for the operation of European nuclear power plants.
In Lingen, fuel elements for the nuclear power generation made in Europe. The factory belongs to him french Framatome company. Among other things, it supplies nuclear power plants in Belgium, France, Switzerland, the Netherlands, Great Britain, Spain, Sweden and Finland.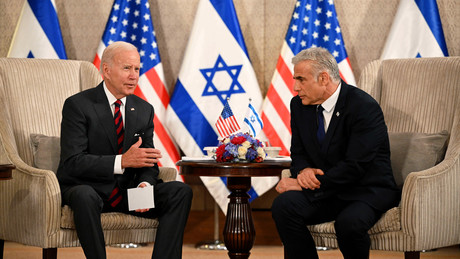 Lingen is also one of the three remaining German nuclear power plants that were to be shut down for good at the end of the year as part of the nuclear phase-out. In contrast to the two power plants Isar 2 in Bavaria and Neckarwestheim in Baden-Württemberg, however, it offers a lower production capacity for electrical energy and is therefore currently not in the debate about a possible reserve maintenance until spring 2023 in the event of power shortages.
Since 2019, the AgiEL alliance has also been demanding any stop to uranium deliveries and an embargo on nuclear fuel elements. "Our federal government is said to be working on energy independence from Russia and preaching tough sanctions," complained Alexander Vent from the alliance. However, exactly the opposite is happening: uranium enriched in Russia is being brought to Germany and "further flushing money into the war chest of Putin's state-owned company Rosatom," says Vent.
Federal Environment Minister Steffi Lemke (The Greens) is responsible for this transport permit. You have to revoke the approval for the current transport – for example for the Kiel Canal – and initiate the return of the ship. The alliance, which also calls for the fuel assembly plant in Emsland to be shut down, announced a demonstration for October 1 in Lingen. In January were one The alliance called for a demonstration of around 150 people complied.
more on the subject – Nuclear Power – Maintenance and defects lead to enormous costs
By blocking RT, the EU aims to silence a critical, non-pro-Western source of information. And not only with regard to the Ukraine war. Access to our website has been made more difficult, several social media have blocked our accounts. It is now up to all of us whether journalism beyond mainstream narratives can continue to be pursued in Germany and the EU. If you like our articles, feel free to share them wherever you are active. It's possible because the EU hasn't banned our work or reading and sharing our articles. Note: However, with the amendment of the "Audiovisual Media Service Act" on April 13, Austria introduced a change in this regard, which may also affect private individuals. That's why we ask you not to share our posts on social media in Austria until the situation has been clarified.