Sep 9 2022 3:31 p.m

In view of the rising gas prices in Europe, the EU energy ministers met in Brussels on Friday. According to a media report, at least ten EU countries reject the proposal to introduce a price cap for Russian natural gas.
Against the background of the proposed upper price limit for Russian gas, the EU energy ministers met in Brussels on Friday. At least ten EU countries are opposed to the introduction of a price cap because they fear that Russia would then stop supplying them entirely. This was reported by the British newspaper Financial Times citing representatives of the EU authorities.
Greek Prime Minister's adviser on energy Nikos Tsafos said that Russia "will show its reaction to such a step". Meanwhile, Hungary spoke out against the introduction of a price cap at the meeting. In this regard, Hungarian Foreign Minister Péter Szijjártó said:
"If a price cap is introduced exclusively for gas from Russia, this will of course lead to an immediate halt to the supply of Russian gas. You don't have to be a Nobel Prize winner to understand this."
He underlined that this proposal does not correspond to the interests of either Europe or Hungary.
At least ten EU member states are now calling for the introduction of price caps for all gas suppliers, not just Russia. At the same time, EU governments fear Moscow's reaction.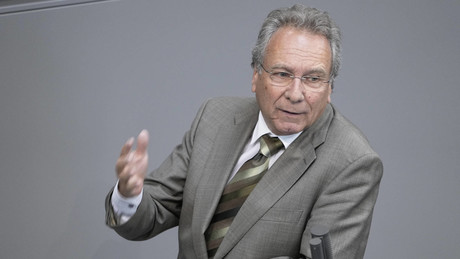 On Thursday, Belgian Energy Minister Tinne Van der Straeten said the country would not introduce a price cap just for gas from Russia. In her opinion, this is "a purely political decision". On the same day, Prime Minister of Belgium Alexander De Croo made a statement to the US daily POLITICO on the topic. He said a price cap should be introduced for all gas suppliers. At the same time, the maximum price for gas in Europe should be 5 percent higher than in Asia, making the European market more attractive for gas traders.
According to the EU, all 27 EU member states must agree to a price cap for Russian gas. However, in order to cap gas prices for all gas suppliers, only the majority of EU countries would have to agree. Hungary, Austria and the Netherlands had already spoken out against it.
more on the subject – G7 finance ministers want to push through a price cap on Russian oil
By blocking RT, the EU aims to silence a critical, non-pro-Western source of information. And not only with regard to the Ukraine war. Access to our website has been made more difficult, several social media have blocked our accounts. It is now up to all of us whether journalism beyond mainstream narratives can continue to be pursued in Germany and the EU. If you like our articles, feel free to share them wherever you are active. It's possible because the EU hasn't banned our work or reading and sharing our articles. Note: However, with the amendment of the "Audiovisual Media Service Act" on April 13, Austria introduced a change in this regard, which may also affect private individuals. That's why we ask you not to share our posts on social media in Austria until the situation has been clarified.