Sep 7 2022 9:49 p.m

Britain's new health chief Thérèse Coffey has come under fire for her unhealthy habits. In this regard, the minister responded to the criticism and admitted that she was not a role model on health issues.
Faced with a negative reaction to the appointment as the new health minister, Thérèse Coffey acknowledged that the criticism was somewhat justified. She said this in an interview with the British radio station on Wednesday LBC to. After photos of the new head of the UK Department of Health with a cigar and alcohol went viral, she became known for having some unhealthy habits in her private life. During the interview, presenter Nick Ferrari jokingly questioned the new minister about her well-documented love of cigars and alcohol. To this she said:
"I'm focused on how we can help patients. And I know I may not be a role model."
However, Coffey is confident that the Chief Medical Officer for England and others will continue to be role models in this regard. She further said:
"I've also been a patient in the National Health Services myself. I've had some brilliant experiences and some experiences that could have been better."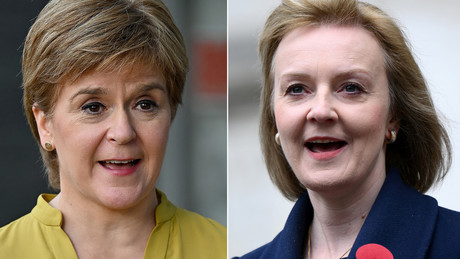 However, improving the health system will be the focus of her work in Prime Minister Liz Truss' cabinet. But Coffey's lifestyle isn't the only thing she's been criticized for. The British Pregnancy Advisory Service (BPAS) said it found her previous decisions on abortion votes "deeply concerning".
A devout Catholic, Coffey had voted in the British Parliament on issues such as abortion and gay rights in accordance with her faith. This year, for example, she voted against permanent access to home abortion pills in England and Wales. The drugs were allowed to be used as an emergency measure during the COVID-19 pandemic. Coffey commented on this criticism and said the BBCthat it will not ban access to abortion. She would focus on ambulances, nursing, doctors and dentists.
more on the subject – Londoners protest against future Prime Minister Liz Truss: "Worse than Boris Johnson"
By blocking RT, the EU aims to silence a critical, non-pro-Western source of information. And not only with regard to the Ukraine war. Access to our website has been made more difficult, several social media have blocked our accounts. It is now up to all of us whether journalism beyond mainstream narratives can continue to be pursued in Germany and the EU. If you like our articles, feel free to share them wherever you are active. It's possible because the EU hasn't banned our work or reading and sharing our articles. Note: However, with the amendment of the "Audiovisual Media Service Act" on April 13, Austria introduced a change in this regard, which may also affect private individuals. That's why we ask you not to share our posts on social media in Austria until the situation has been clarified.