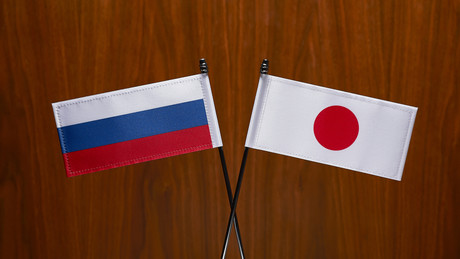 The Japanese government has expressed "strong protest" to Russia over the decision to terminate the agreement on facilitated visits to the Kuril Islands. This was stated by the Japanese head of the cabinet secretariat, Hirokazu Matsuno, at a press conference.
According to Matsuno, Russia alone is responsible for the current state of Japanese-Russian relations. He admitted that Japan could not prevent Russia from changing the rules for visiting the Kuril Islands.
Japanese Foreign Minister Yoshimasa Hayashi once again described Moscow's decision as "completely unreasonable and unacceptable". He underlined that the imposition of anti-Russian sanctions was related to the situation in Ukraine and that Moscow allegedly tries to shift responsibility to Japan when making decisions about bilateral cooperation." The Japanese chief diplomat added:
"As of today, we have not received any notification from Russia on this matter."
A decree of Prime Minister Mikhail Mishustin on the cancellation of the agreement with Japan on facilitating visits to the islands of Kunashir, Iturup and the islands of the Lesser Kuril Ridge was published on the official Russian legal information website yesterday.
These are agreements on mutual ease of entry from 1991 and on maximum ease of visits to former Japanese residents of the islands in 1999. The latter stated that former residents together with their family members have the right to simplified entry to the islands to have.
Russia's Foreign Ministry earlier said that Moscow was responding to Tokyo's unfriendly moves by refusing to negotiate a peace deal and also withdrawing from dialogue on establishing joint economic activities in the southern Kuril Islands.
more on the subject – Russia ends peace talks with Japan – No more visa-free visits to Kuril Islands for Japanese