Sep 5 2022 7:14 p.m

Ukraine just needs more Western weapons, then it can surely win? Ironically, in the Wall Street Journal, a retired US general contradicted that. He urges negotiations before it is too late and the victor dictates the terms.
By Dagmar Henn
Is there still reason on the part of NATO? Sometimes more realistic assessments of developments in Ukraine appear, like the British one RUSSI-Paper on the "Return of Industrial Warfare" or a US Marine's article.
A few days ago, an article that could be assigned to this category even made it into the Wall Street Journal and thus into the heart of the US mainstream made. The author is Mark Kimmitt, a retired Brigadier General who served as Secretary of State for Politico-Military Affairs under George W. Bush from 2008-2009.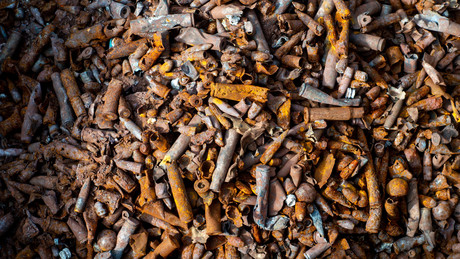 Kimmit's article ties in part directly to the RUSI study, which confirmed that NATO had just ten days' ammunition for a war against Russia. "Logistical threats of NATO weapons for Ukraine" is the headline, but in fact he is debating the question of how to deal with the entire situation.
He starts by looking at the latest arms package agreed upon by the US for Ukraine and notes that it includes 105 caliber howitzers. "The latter systems are older and less advanced than the weapons delivered so far and could indicate that consumption on the battlefield exceeds production to such an extent that the excess inventory sent to Ukraine is almost exhausted. (…) The Likely to mean that NATO will have to drag itself through a longer war, with higher casualties. That means more pressure from supporting nations, continued inflation, less gas for heating, and dwindling public support."
An amazingly realistic assessment, especially for that Wall Street Journal. From this point he comes up with four variants. The first would be to attack remaining reserves, even those essential to one's own defense. The argument for this: It is "better to use these weapons in Cherson than in Kraków".
The second option would be to increase production. But here he sees serious problems: "If you look at the production lead times and problems in the supply chains (each Javelin has over 250 semiconductor chips), it is unlikely that this would have a real impact over the next year." In fact, the total annual production of javelins, an anti-tank weapon, is just over 2,000 pieces; an amount that was consumed in Ukraine within a month.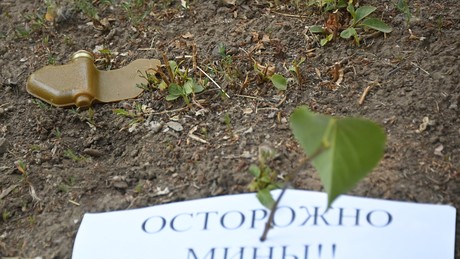 The next conceivable option would be to escalate the conflict by, among other things, supplying F-16s and long-range missiles (he does not mention that the F-16s can only work if the pilots are supplied at the same time; the same applies to German Leopard- tanks), and allow attacks on Russia itself and Crimea. But that would provoke a reaction from Moscow "which to this day has kept some of its most advanced weapons in reserve" and threaten NATO's unity because of the risk of expansion to the rest of Europe.
The fourth variant would be to seek a diplomatic solution, with or without territorial concessions. "Seeking a diplomatic solution may be distasteful and perhaps seen as defeatist, but with little chance of breaking out of the current morass, it may be better to negotiate now than later."
It has already been observed at several points that the Ukrainian army is reaching the limit of its capabilities even with western supplies. And Kimmit names the problem directly.
"Good training, great tactics, and brave soldiers are essential, but without weapons, food, and fuel, armies grind to a halt."
One may argue about the good training and the great tactics. In fact, this article is the first public admission by a senior US military official that not only Ukraine but NATO is losing. One can read this from his conclusion:
"Facing the future of a protracted war, declining high-tech systems and mounting casualties, Mr. Zelensky and NATO must face tough choices before those choices are forced upon them."
In order to fully grasp the statement of the last sentence, one has to recognize the Clausewitz quote that is hidden in it: "War is therefore an act of violence in order to force the opponent to do our will." So what Kimmit is really saying is to seek negotiations and make concessions before defeat is complete and the victor, that is, Russia, can simply decide what happens.
more on the subject – Intellectual Struggle, Moral Argument – A US Marine on the Russian Deployment in Ukraine
RT DE strives for a broad range of opinions. Guest posts and opinion pieces do not have to reflect the editor's point of view.

By blocking RT, the EU aims to silence a critical, non-pro-Western source of information. And not only with regard to the Ukraine war. Access to our website has been made more difficult, several social media have blocked our accounts. It is now up to all of us whether journalism beyond mainstream narratives can continue to be pursued in Germany and the EU. If you like our articles, feel free to share them wherever you are active. It's possible because the EU hasn't banned our work or reading and sharing our articles. Note: However, with the amendment of the "Audiovisual Media Service Act" on April 13, Austria introduced a change in this regard, which may also affect private individuals. That's why we ask you not to share our posts on social media in Austria until the situation has been clarified.