Sep 5 2022 2:01 p.m

The Russian state-owned company has noticed a decline in global demand for natural gas. The main part of the decline is the reduction in demand from Europe. China, on the other hand, is buying more and more gas – on the basis of a "long-term bilateral agreement".
The state-owned Russian natural gas company Gazprom stated in a press release at the beginning of September that, according to previous calculations, it produced 288.1 billion cubic meters of gas in the first eight months of this year. This represents a slight decrease of 14.6 percent compared to the previous year (from formerly 337.2 billion cubic meters) with a reduction of 49.1 billion cubic meters.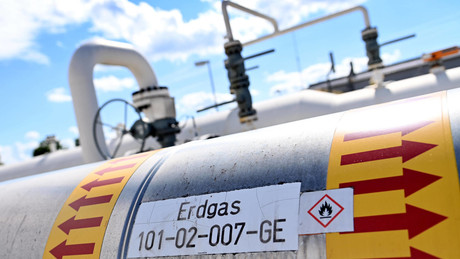 Demand for natural gas on Gazprom's domestic market also fell by 2.9 percent (from 162 billion cubic meters in the previous year), i.e. by around 4.7 billion cubic meters to a good 157 billion cubic meters.
Gas exports to countries outside the former Soviet Union were now estimated at 82.2 billion cubic meters of the total export volume. This reduction of 49.1 billion cubic meters (compared to 131.3 billion cubic meters in the same period last year) corresponds to a proportional decrease of 37.4 percent.
The company again assured that it delivers exactly according to all confirmed requirements. Gazprom also reiterated:
"Gas exports to China through the Power of Siberia gas pipeline under a long-term bilateral agreement between Gazprom and CNPC are experiencing an increase. Deliveries regularly exceed the contractually agreed daily amounts."
The main reason for the global decline in demand for natural gas is thus the reduction in gas imports by the member countries of the European Union:
"In the first eight months of the current year, according to the first preliminary estimates and available operational data, global demand fell by 40 billion cubic meters. Of this decrease, the 27 EU countries accounted for 73 percent or 29 billion cubic meters."
Gas consumption has also fallen in Great Britain, which is now no longer an EU country, by five billion cubic meters. The decline in demand for natural gas from EU countries and Great Britain accounts for 85 percent of Gazprom's global decline in demand.
In addition, Gazprom predicts that the gas storage levels in European storage facilities would not be sufficient. Gazprom warns, guarantee it
"… even the reserves in the underground storage facilities of the large European countries, which are close to the maximum values, cannot safely cope with the upcoming autumn-winter period".
The current filling levels in Germany would only last for two months if you take into account the average consumption of the autumn-winter period.
more on the subject – Media reports: British police are preparing for "economic protests".
By blocking RT, the EU aims to silence a critical, non-pro-Western source of information. And not only with regard to the Ukraine war. Access to our website has been made more difficult, several social media have blocked our accounts. It is now up to all of us whether journalism beyond mainstream narratives can continue to be pursued in Germany and the EU. If you like our articles, feel free to share them wherever you are active. It's possible because the EU hasn't banned our work or reading and sharing our articles. Note: However, with the amendment of the "Audiovisual Media Service Act" on April 13, Austria introduced a change in this regard, which may also affect private individuals. That's why we ask you not to share our posts on social media in Austria until the situation has been clarified.