Aug 31, 2022 6:09 p.m

In view of the dispute over the EU entry ban for Russians, a meeting of EU foreign ministers took place in Prague. There they have not succeeded in banning the issuance of visas to Russians, but a visa agreement with Russia is being completely suspended.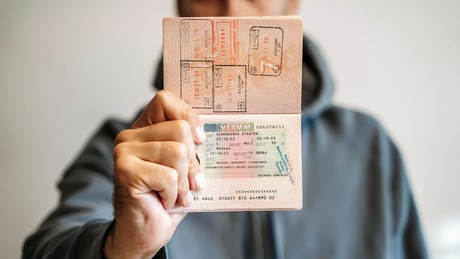 In view of the dispute over a general EU entry ban for Russians, the foreign ministers of the EU member states met in Prague. As a result of the consultations, there will be no far-reaching entry ban for the time being. However, the EU will completely suspend an agreement concluded with Russia to facilitate the issuing of visas for travelers. This was announced by EU foreign policy chief Josep Borrell on Wednesday. The step is another punitive measure in response to the Ukraine war, which has been going on for more than half a year.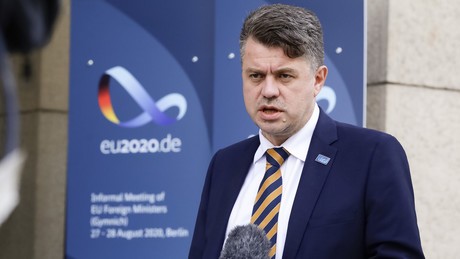 The aim of the measure is to make it easy for the Member States to impose entry restrictions on Russians and to increase the costs and workload for applicants. For example, the visa fee will no longer be fixed at 35 euros, and the standard processing time of ten calendar days after receipt of the application will no longer apply. Borrell said the suspension of the visa agreement will significantly reduce the number of new visas issued.
Federal Foreign Minister Annalena Baerbock explained that in future it could take months for Russians to submit applications. At the same time, according to her, it will still be possible to allow students and journalists to enter the country, for example. The aim is also to prevent people from turning against the EU rather than against their own president out of frustration about western sanctions.
So far, the visa facilitation agreement that came into force in 2007 has only been suspended for business people, government officials and diplomats. This decision was made on February 25, shortly after the start of the Russian invasion of Ukraine.
more on the subject – Duma spokesman: Europe loses 21 billion euros in visa ban for Russian tourists
By blocking RT, the EU aims to silence a critical, non-pro-Western source of information. And not only with regard to the Ukraine war. Access to our website has been made more difficult, several social media have blocked our accounts. It is now up to all of us whether journalism beyond mainstream narratives can continue to be pursued in Germany and the EU. If you like our articles, feel free to share them wherever you are active. It's possible because the EU hasn't banned our work or reading and sharing our articles. Note: However, with the amendment of the "Audiovisual Media Service Act" on April 13, Austria introduced a change in this regard, which may also affect private individuals. That's why we ask you not to share our posts on social media in Austria until the situation has been clarified.