30 Aug 2022 3:25 p.m

Gasoline prices in the US have skyrocketed under US President Joe Biden. To push them back down, the White House had tapped into US emergency reserves. According to the latest data, oil reserves are now almost at their lowest level in 40 years.
The US Strategic Petroleum Reserve (SPR) is at its lowest level since 1984, according to recently released Department of Energy figures. US President Joe Biden had gambled on emptying US reserves to lower fuel prices in the country. But his government doesn't seem to plan to replenish stocks before next year.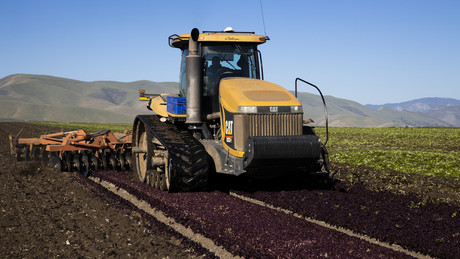 According to the Department of Energy's website, it is the Strategic Petroleum Reserve "is a US government complex of four deep underground reservoir sites constructed in salt domes on the Gulf Coasts of Texas and Louisiana."
The US had withdrawn 18 million barrels of crude from reserves in August, bringing the current stockpile to 450 million barrels as of Friday. The White House had already approved the sale of 20 million barrels in late July, in addition to the 125 million barrels already sold in the first six months of the year.
Gasoline and diesel prices in the US have soared under Biden, with Republicans blaming the president's "green" energy policies and crackdown on domestic oil production. The gas price rose from an average of $2.28 per gallon (3.78 liters) in December 2020 to $3.40 a year later. Amid the Ukraine conflict and Biden's ban on Russian oil imports, the average gallon hit a record $5 in June this year.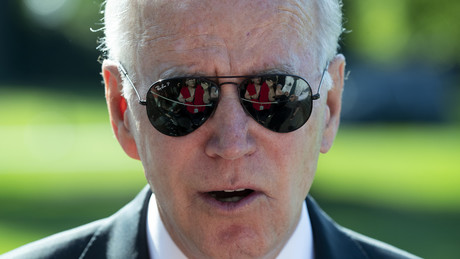 The Treasury appreciated however, in July 2022 that prices would have been another 40 cents a gallon higher had Biden not released the reserve. Now that nearly 150 million barrels have been sold, prices have returned to the February level of $3.85, according to the American Automobile Association (AAA) figures released Monday emerges.
Some of the oil released by Biden was sold to foreign refiners. Of that almost a million barrels to a subsidiary of Sinopec, a Chinese company that previously received billions of dollars in investments from an equity fund owned by Biden's son, Hunter.
The Biden administration has sold around a quarter of US oil reserves this year, and it remains unclear how much longer the administration plans to continue destocking. The White House announced in July that reserves would "likely" not be replenished until after fiscal 2023.
more on the subject – Even though gasoline prices aren't falling at home: Declassified US oil reserves are exported
By blocking RT, the EU aims to silence a critical, non-pro-Western source of information. And not only with regard to the Ukraine war. Access to our website has been made more difficult, several social media have blocked our accounts. It is now up to all of us whether journalism beyond mainstream narratives can continue to be pursued in Germany and the EU. If you like our articles, feel free to share them wherever you are active. It's possible because the EU hasn't banned our work or reading and sharing our articles. Note: However, with the amendment of the "Audiovisual Media Service Act" on April 13, Austria introduced a change in this regard, which may also affect private individuals. That's why we ask you not to share our posts on social media in Austria until the situation has been clarified.