26 Aug 2022 2:20 p.m

Referendums on the accession of the Donetsk and Lugansk People's Republics to Russia will definitely take place, says Andrei Turchak, secretary of the General Council of Russia's ruling party United Russia. Both territories belonged to the Russian Federation.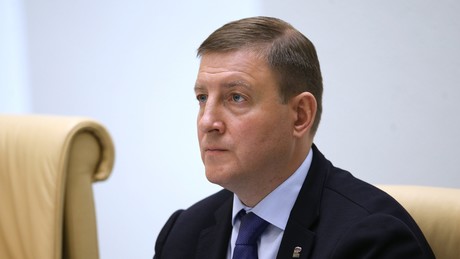 Andrei Turchak, secretary of the General Council of Russia's ruling party United Russia, has stated that the Donetsk and Lugansk People's Republics are Russian regions. During a party working session on Aug. 25, he said both areas should be considered in forthcoming changes to the party program. The United Russia official website quotes Turchak as follows:
"The referendum will take place and no one should doubt it: these territories are regions of the Russian Federation. And they have the right to be included in the People's Program of United Russia."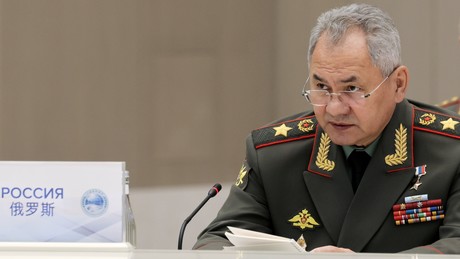 Turtschak did not give a specific date for holding the referendums. Previously, Pentagon spokesman John Kirby had speculated that the referendums could take place parallel to regional elections in Russia on September 11th. According to an analysis of the Russian newspaper Vedomosti however, this date is unlikely. The newspaper cited sources close to the Russian presidential administration.
On August 24, the head of the Donetsk People's Republic Denis Pushilin was broadcast on the channel Solowjow Live declared that the republic was ready for the referendum, but that it could only be held after the Russian and republican forces reached the administrative borders of the DPR. Meanwhile, the territory of the People's Republic of Lugansk is already completely under Russian control, as Russian Defense Minister Sergei Shoigu announced on July 3.
On August 23, Chancellor Olaf Scholz announced that Berlin would not recognize referendums on former Ukrainian territory.
more on the subject – "For winter under normal conditions": Putin gives instructions on rebuilding the DPR and LPR
By blocking RT, the EU aims to silence a critical, non-pro-Western source of information. And not only with regard to the Ukraine war. Access to our website has been made more difficult, several social media have blocked our accounts. It is now up to all of us whether journalism beyond mainstream narratives can continue to be pursued in Germany and the EU. If you like our articles, feel free to share them wherever you are active. It's possible because the EU hasn't banned our work or reading and sharing our articles. Note: However, with the amendment of the "Audiovisual Media Service Act" on April 13, Austria introduced a change in this regard, which may also affect private individuals. That's why we ask you not to share our posts on social media in Austria until the situation has been clarified.