25 Aug 2022 12:54 pm

Conservative US Congresswoman Marjorie Taylor Greene was the victim of a so-called "swatting call" early Wednesday morning. The term "swatting" refers to the illegal practice of making fake police calls to get law enforcement to search the home of an innocent person.
According to the police, Republican US Congresswoman Marjorie Taylor Greene was the target of a so-called "swatting emergency call" on Wednesday night – a call aimed at unnecessarily bringing together a large, armed police brigade (Police Swat). to lure certain house.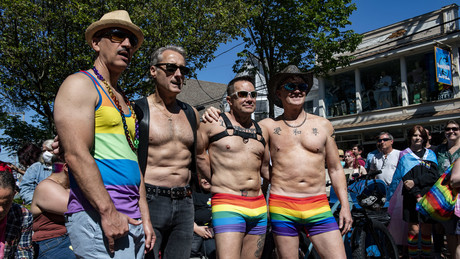 The responsible police department in the US city of Rome, Georgia, said in a report on the incident that the officers received a call from a person shortly after 1 a.m. She informed them that a man had been shot dead in a bathtub at the congressman's address. The caller added that a woman and possible children were inside the home.
It was only when they were on their way to the reported address that officers learned that the house belonged to Marjorie Taylor Greene. Faced with a potentially dangerous situation, officers approached the home with guns drawn and knocked on her door, the report said.
Speaking to conservative radio host Jack Posobiec, Greene later explained that she woke up to a knock on her door: "I jumped out of bed, got dressed and picked up my gun," she said, adding that however, she put the gun down immediately before opening the door because of her "gut feeling".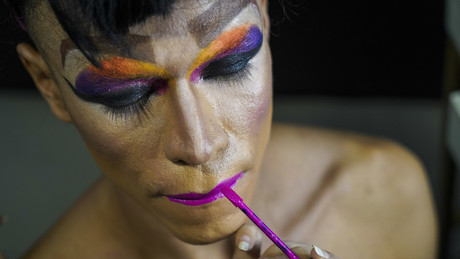 After opening the door for the armed officers, Greene invited the police officers in and explained that there must have been a misunderstanding. An officer then told her she was believed to have been the victim of a "swatting call," a tactic that can be deadly when officers are rushed into what appears to be a violent situation.
She could have been shot if she had gone to the door with her gun drawn, Greene criticized in the conversation with Posobiec and described the incident as "political terrorism". With the call, the perpetrator wanted to cause a "death by police violence".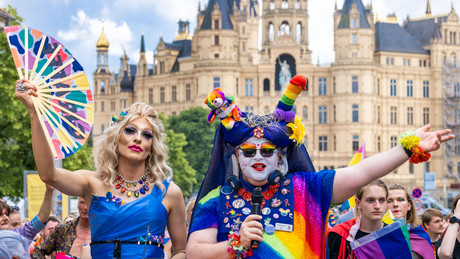 Shortly after the first call, the perpetrator called the police station again in a "computer-generated voice" and said he had tried to "swatt Greene," the police report said. The reason he gave was "upset with Mrs. Greene's attitude towards the rights of transgender youth".
As a staunch conservative, Greene introduced a bill last week that criminalizes so-called "gender-confirming care" for minors. This therapy, which also includes the use of anti-puberty drugs, hormone therapies and sex reassignment surgeries, is "really child abuse," Greene said on Thursday Fox News-Presenter Tucker Carlson. More than a dozen Republicans in the US House of Representatives co-signed the conservative politician's bill.
Last night, I was swatted just after 1 am.I can't express enough gratitude to my local law enforcement here in Rome, Floyd County.More details to come.

— Rep. Marjorie Taylor Greene🇺🇸 (@RepMTG) August 24, 2022
Greene also confirmed the incident on Twitter:
"Last night I was 'swatted' just after 1am. I can't thank local law enforcement enough here in Rome, Floyd County."
More on the subject – Bucking Western trend: Uganda bans work by LGBT groups
By blocking RT, the EU aims to silence a critical, non-pro-Western source of information. And not only with regard to the Ukraine war. Access to our website has been made more difficult, several social media have blocked our accounts. It is now up to all of us whether journalism beyond mainstream narratives can continue to be pursued in Germany and the EU. If you like our articles, feel free to share them wherever you are active. It's possible because the EU hasn't banned our work or reading and sharing our articles. Note: However, with the amendment of the "Audiovisual Media Service Act" on April 13, Austria introduced a change in this regard, which may also affect private individuals. That's why we ask you not to share our posts on social media in Austria until the situation has been clarified.