Aug 19, 2022 10:43 p.m

Starbucks is now called Stars Coffee in Russia. The first branch under its new owners opened in Moscow on Thursday. The rest should follow by the end of September. In some cafes there should even be alcohol.
Starbucks, the world's largest café chain, withdrew completely from Russia in May due to the war in Ukraine. The company was active there with 130 branches for 15 years. This Thursday, the first branch under the name Stars Coffee opened its doors again on the Arbat in Moscow. The remaining branches are to follow by the end of September. "The Bucks are gone, the stars remain," is the chain's new unofficial motto.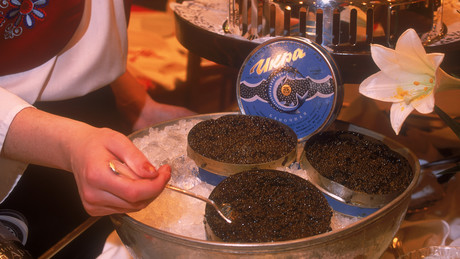 The new owner is restaurateur Anton Pinski, co-owner is rapper Timati (Timur Yunusov). They promised not to raise prices after the rebrand. All jobs have been retained, she said. Milk and syrup are bought from Russian suppliers, and the coffee comes from Latin America and Africa. Alcohol will also be served in some restaurant-like cafes.
Instead of the mermaid, the new logo now shows a young woman in a kokoshnik, the traditional Russian headdress. The owners said they received more than 5,000 letters suggesting what the logo should look like, but the image of "a Russian beauty" won out.
Apart from the logo, the design stayed close to the original. The drinks and menu are almost indistinguishable from the old ones, and the Stars Coffee font looks just like Starbucks. The customer's name is also written on the paper cup when ordering.
more on the subject – Is everything the same? McDonalds hands over almost the entire business to the Russian owner – except for the brand
By blocking RT, the EU aims to silence a critical, non-pro-Western source of information. And not only with regard to the Ukraine war. Access to our website has been made more difficult, several social media have blocked our accounts. It is now up to all of us whether journalism beyond mainstream narratives can continue to be pursued in Germany and the EU. If you like our articles, feel free to share them wherever you are active. It's possible because the EU hasn't banned our work or reading and sharing our articles. Note: However, with the amendment of the "Audiovisual Media Service Act" on April 13, Austria introduced a change in this regard, which may also affect private individuals. That's why we ask you not to share our posts on social media in Austria until the situation has been clarified.