19 Aug 2022 10:51 am

US accusations against Russia about the situation around Zaporozhye NPP are blanket slander, while Washington's silence on Ukraine's attacks on the site emboldens the leadership in Kyiv to continue, the Russian embassy in Washington, DC, commented
The United States does not shy away from outright lies to slander Russia in its sweeping statements about the situation surrounding the Zaporozhye nuclear power plant. On the other hand, the facts of the Ukrainian attacks with kamikaze drones, barrel and rocket artillery on the premises of the nuclear power plant and the surrounding area are hushed up – and these attacks, covered by this, are continued. This is according to a comment published by the press service of the Russian Embassy in Washington on Thursday:
"According to the US State Department, Russia is allegedly neglecting nuclear safety issues, while Russian military personnel are said to be using violence against nuclear power plant workers. No evidence is presented, and the person primarily responsible for what happened is again ignored. Apparently, Washington is disgusted not from blatant lies in their own rampant attempts to slander our country."
Encouraged by the praising rhetoric from Washington, Kyiv is meanwhile allowing its troops to launch more and more attacks on the Zaporozhye nuclear power plant with multiple rocket launchers, artillery and unmanned aircraft, the Russian diplomats continue:
"As of August 18, 12 attacks were carried out, registering more than 50 explosions of artillery shells and five kamikaze drones on the site of the nuclear power plant and the city of Energodar."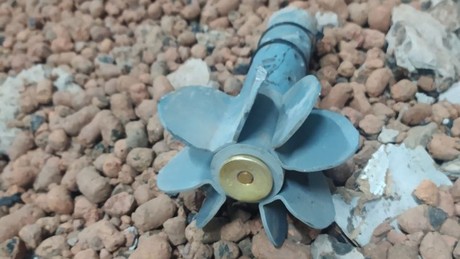 The embassy also recalled intelligence data from the Russian Defense Ministry, according to which Kyiv is planning a provocation at the power plant, as a result of which there will be a radiation leak, the integrity of the nuclear waste storage facility will be compromised and the reactor will be put into an abnormal operating condition:
"The aim is to enforce an exclusion zone of up to 30 km and to accuse Russia of nuclear terrorism."
The Russian diplomatic mission stressed:
"The US government's hushed-up of these facts is unacceptable and only reinforces Kyiv's sense of impunity. the consequences of which Europe will have to contend with for decades to come."
more on the subject – First grain, now the Zaporozhye nuclear plant: Western attempts to paralyze Russia in Ukraine
By blocking RT, the EU aims to silence a critical, non-pro-Western source of information. And not only with regard to the Ukraine war. Access to our website has been made more difficult, several social media have blocked our accounts. It is now up to all of us whether journalism beyond mainstream narratives can continue to be pursued in Germany and the EU. If you like our articles, feel free to share them wherever you are active. It's possible because the EU hasn't banned our work or reading and sharing our articles. Note: However, with the amendment of the "Audiovisual Media Service Act" on April 13, Austria introduced a change in this regard, which may also affect private individuals. That's why we ask you not to share our posts on social media in Austria until the situation has been clarified.