19 Aug 2022 7:49 p.m

Lateral thinking founder Michael Ballweg remains in prison, the district court in Stuttgart announced on Friday afternoon. The Stuttgart entrepreneur has been in custody in the Stuttgart-Stammheim prison for 9 weeks.
The Stuttgart entrepreneur and founder of the lateral thinking movement, Michael Ballweg, has been in custody in the Stuttgart-Stammheim prison since June 29. He is accused of not using the money donated for the intended purpose and of having laundered money.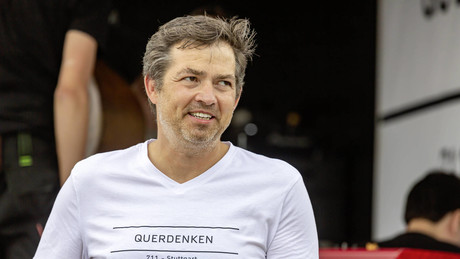 His defense team, which rejects the allegations, has applied for a second time review. According to the spokesman for the attorneys, Dr. Alexander Christ, from the beginning of August the allegations of misappropriation of funds and the suspicion of money laundering "were not covered by any circumstance apparent from the investigation file, which is why there is no urgent suspicion that the arrest warrant should be maintained".
On Monday, August 15, Michael Ballweg's second hearing took place. After this appointment, the Stuttgart district court announced on the same day that it would make a decision on the requested release within a week. On Friday, lawyer Alexander Christ announced in an ad hoc announcement that the decision of the Stuttgart district court in the Michael Ballweg arrest case had been received by fax on Friday afternoon. The court would then have decided:
"The arrest warrant of the district court of Stuttgart from June 29th, 2022 remains valid and in execution."
Thus, the defense's application for the release of the lateral thinker was repeatedly denied. After evaluating the reasoning, the legal team wanted to make a statement on this at short notice.
more on the subject – Journalists' association denounces Corona protest movement: "Enemies of democracy and haters of the media"
By blocking RT, the EU aims to silence a critical, non-pro-Western source of information. And not only with regard to the Ukraine war. Access to our website has been made more difficult, several social media have blocked our accounts. It is now up to all of us whether journalism beyond mainstream narratives can continue to be pursued in Germany and the EU. If you like our articles, feel free to share them wherever you are active. It's possible because the EU hasn't banned our work or reading and sharing our articles. Note: However, with the amendment of the "Audiovisual Media Service Act" on April 13, Austria introduced a change in this regard, which may also affect private individuals. That's why we ask you not to share our posts on social media in Austria until the situation has been clarified.