Aug 17, 2022 1:35 p.m

Amid rising tensions on the Korean Peninsula, North Korea fired two cruise missiles toward the Yellow Sea on Wednesday morning. The missile test is a response to joint maneuvers announced by the United States and South Korea.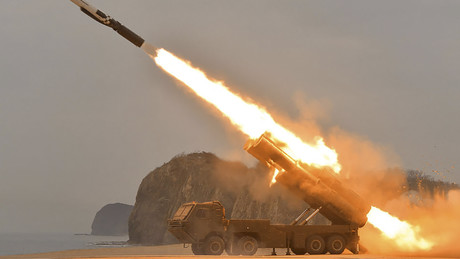 South Korean officials say North Korea fired two cruise missiles in a new weapons test. The two suspected guided missiles flew in the direction of the Yellow Sea, said the Ministry of Defense in Seoul on Wednesday. At first it was unclear how far they flew.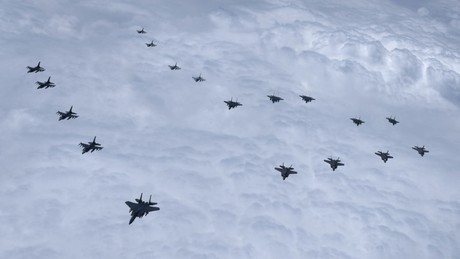 Apparently, the missile test took place against the background of South Korean President Yoon Suk-yeol's press conference on his first 100 days in office. The missile test also took place after South Korea and the United States announced joint military exercises. The maneuvers, codenamed Ulchi Freedom Shield, are scheduled to begin next Monday and last until September 1st.
North Korea has repeatedly criticized the joint drills by South Korea and the US and condemned them as provocative. Pyongyang blames Seoul and Washington for escalating tensions on the Korean Peninsula.
UN resolutions prohibit North Korea from testing ballistic missiles, which, depending on the design, can also carry nuclear warheads. Tests of cruise missiles, on the other hand, are not subject to sanctions against the country. Unlike ballistic missiles, cruise missiles have their own permanent propulsion system. North Korea has already tested missiles several times this year.
more on the subject – Russia and North Korea want to develop relations
(rt from/dpa)
By blocking RT, the EU aims to silence a critical, non-pro-Western source of information. And not only with regard to the Ukraine war. Access to our website has been made more difficult, several social media have blocked our accounts. It is now up to all of us whether journalism beyond mainstream narratives can continue to be pursued in Germany and the EU. If you like our articles, feel free to share them wherever you are active. This is possible because the EU has not banned our work or reading and sharing our articles. Note: However, with the amendment of the "Audiovisual Media Service Act" on April 13, Austria introduced a change in this regard, which may also affect private individuals. That's why we ask you not to share our posts on social media in Austria until the situation has been clarified.