17 Aug 2022 11:54 am

The value and volume of Turkey's exports to Russia have increased dramatically compared to 2021 as Turkish companies rushed to serve the market left by US and EU companies. That doesn't go down too well with the European Union.
As the Financial Times reported on Tuesday, the European Union is angered by growing trade between Turkey and Russia. The value and volume of Turkey's exports to Russia have increased dramatically compared to 2021 as Turkish companies rushed to serve the market left by US and EU companies. Officials in Brussels told the Financial Timesthis is "not nice" and "not really appropriate", while acknowledging that there is little they can do about it.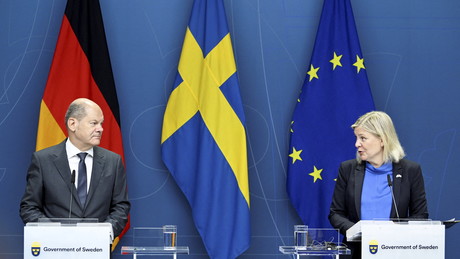 The latest statistics from Turkey's Ministry of Commerce show that exports to Russia exceeded $2 billion between May and July, up $642 million from the same period last year. In July alone, the value of exports increased by 75 percent compared to the previous year, from 417 million US dollars (around 410 million euros) to 730 million US dollars (around 719 million euros). This was the strongest increase in Turkish exports ever. Russia now accounts for 3.9 percent of all Turkish exports, up from 2.6 percent last July.
Ankara's exports to the US are also up 25 percent, and the total value of exports is 13 percent higher than last year, according to Turkey's Commerce Ministry. This is partly due to ongoing inflation devaluing the Turkish lira, but also to the embargo imposed on Russia by the US and its EU allies, which Turkey refuses to participate in.
"We've got that on our radar," said an EU official with the Financial Times spoke on condition of anonymity. And further:
"It's not nice and isn't well perceived by the EU. It's irritating."
Some EU capitals have reportedly inquired with Ankara about Turkey's relations with Russia. Russian President Vladimir Putin received his Turkish counterpart Recep Tayyip Erdoğan in Sochi earlier this month.
Erdoğan is taking what he calls a "balanced" approach to the conflict in Ukraine, selling combat drones to Kyiv while maintaining economic ties with Moscow. Turkish officials and business leaders have openly addressed the opportunities presented by sanctions-driven US and EU companies fleeing the Russian market.
At a time when the EU is "cutting its ties with Russia" over the Ukraine conflict, "it is not really appropriate to increase ties or engagement with Moscow," said Peter Stano, chief spokesman for the EU's diplomatic service .
However angry Brussels officials may be with Turkey, they admit there is not much they can do about it.
"It's Turkey, everyone [in der EU] needs them, for one reason or another," an EU official, who also requested anonymity, told the Financial Times. He added:
"And the EU must be aware of its possibilities… we can [Erdoğan] don't just say he has to follow our rules."
more on the subject – Media: Turkey demands quick solution from the US in the F-16 fighter jet deal
By blocking RT, the EU aims to silence a critical, non-pro-Western source of information. And not only with regard to the Ukraine war. Access to our website has been made more difficult, several social media have blocked our accounts. It is now up to all of us whether journalism beyond mainstream narratives can continue to be pursued in Germany and the EU. If you like our articles, feel free to share them wherever you are active. This is possible because the EU has not banned our work or reading and sharing our articles. Note: However, with the amendment of the "Audiovisual Media Service Act" on April 13, Austria introduced a change in this regard, which may also affect private individuals. That's why we ask you not to share our posts on social media in Austria until the situation has been clarified.