Aug 16, 2022 5:30 am

In January of this year, Federal Health Minister Karl Lauterbach announced that the federal government had "secured" one million units of the corona drug Paxlovid. As part of a parliamentary question, the Federal Ministry of Health has now had to admit that 280,000 packs will reach their expiry date by February 2023.
Federal Health Minister Karl Lauterbach faces the next major problem. The Federal Ministry of Health (BMG) received the parliamentary question from the CSU health politician Stephan Pilsinger on questions of detailed information regarding ordered and stored packages of the COVID-19 drug Paxlovid. The response to the query shows that due to the continued very low demand and use, the federal government – and thus the German taxpayer – is threatened with the destruction of hundreds of thousands of Paxlovid units.
According to Health State Secretary Edgar Franke (SPD), "the appointed a million packs 460,000 have been delivered to wholesalers so far", according to the explanations in the reply letter, which dem Editorial network Germany (RND) present. It goes on to say:
"Of these, 280,000 will reach their expiry date by February 2023."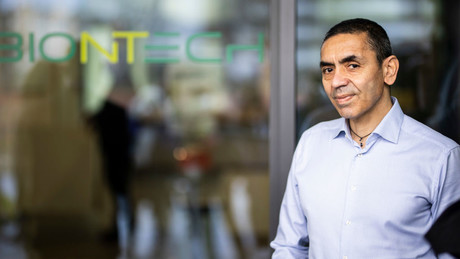 As with the millions of units of COVID-19 vaccines from different manufacturers, which are also threatened with foreseeable destruction due to the continuously declining vaccination activities in Germany, the BMG and responsible decision-makers are now considering "a possible extension of the shelf life of the drug" in According to the letter, Secretary of State for Health Franke said it should be considered or applied for. The Paul Ehrlich Institute informed on extending the shelf life of COVID-19 vaccines in April this year:
"Due to the shelf life extension from six to nine months that took place in September 2021 and the now completed extension from nine to twelve months, the shelf life of vaccine batches that were filled prior to the current approval for the shelf life extension will be extended by three or six months, depending on the time of filling ."
According to that RND-To date, 460,000 Paxlovid packs have been delivered to wholesalers. Due to the low level of use, Minister Lauterbach apparently felt compelled to personally send an official BMG letter to the Germany-wide PCR laboratories on July 27, in which he explicitly referred to the mention of Paxlovid in connection with a COVID-19 therapy after a positive result. Lauterbach wrote in his "Recommendation":
"I would be grateful if you would include the following reference to COVID-19 therapeutics in positive laboratory results in the future (…) Urgent investigation for the indication of antiviral COVID-19 therapeutics, especially Paxlovid."
In the future, general practitioners should also pay 15 euros for each prescription and delivery receive. Lauterbach recently came under audible criticism because he regularly aggressively advertised Paxlovid in his most recent Twitter posts, including as part of his personal corona infection. That's how he wrote am 9. August:
"The last 4 days. It's slowly improving. But COVID is no small thing. Despite 4 vaccinations and Paxlovid, I had stronger symptoms than expected."
Klaus Stöhr, epidemiologist and member of the Federal Government's Corona Expert Committee, was irritated by the statements and the minister's info letter in a Twitter post:
"Paxlovid is only approved for the treatment of adults who (…) have an increased risk of developing a severe course of COVID-19 and not for particularly vulnerable groups. Here the BMG opens the indication beyond the approval. Why?"
Paxlovid is only approved "for the treatment of adults who … are at increased risk of developing a severe course of COVID19." and not for "particularly vulnerable groups". Here this opens #BMG the indication beyond the approval. Why? pic.twitter.com/Z778vG2JnX

— Klaus Stohr (@stohr_klaus) August 10, 2022
CSU health politician Stephan Pilsinger was annoyed by the BMG's response to his request and linked the criticism to the destruction of vaccine doses that had already taken place. He spoke of "a pure waste of money". That RND quotes him as saying:
"The fact that Paxlovid doses for millions of euros are now threatening to expire shows that Karl Lauterbach has learned nothing."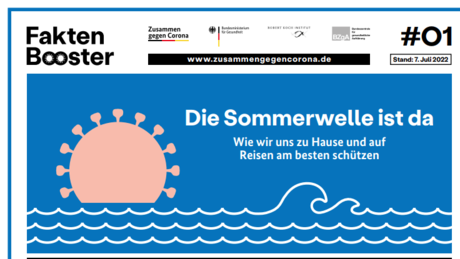 The drug Paxlovid is another product of the US pharmaceutical company Pfizer. It was known in advance that the prescription should only be made if the need "the treatment of coronavirus disease 2019 (COVID-19) in adults who do not require supplemental oxygen and are at increased risk of developing severe COVID-19." Minister Lauterbach's main argument regarding the immense order size was in January: "The drug is particularly suitable for the treatment of unvaccinated risk patients."
more on the subject – This is private – the Ministry of Health distances itself from Lauterbach's Twitter account
By blocking RT, the EU aims to silence a critical, non-pro-Western source of information. And not only with regard to the Ukraine war. Access to our website has been made more difficult, several social media have blocked our accounts. It is now up to all of us whether journalism beyond mainstream narratives can continue to be pursued in Germany and the EU. If you like our articles, feel free to share them wherever you are active. This is possible because the EU has not banned our work or reading and sharing our articles. Note: However, with the amendment of the "Audiovisual Media Service Act" on April 13, Austria introduced a change in this regard, which may also affect private individuals. That's why we ask you not to share our posts on social media in Austria until the situation has been clarified.