16 Aug 2022 9:50 p.m

An analysis by Alexander Nepogodin
Western narrative control is at its peak when it comes to deflecting blame, exonerating the guilty, or ensuring that uncomfortable questions are not asked.
Shortly after US House Speaker Nancy Pelosi hit Taiwan, Russian Foreign Ministry spokeswoman Maria Zakharova accused US Ambassador to China Nicholas Burns of an "embarrassed silence" on the "outrageous stunt."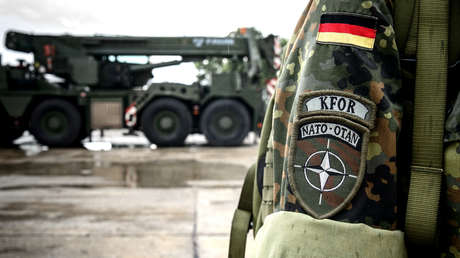 The silence was quite a contrast to the loud voice Burns had raised just a month earlier, at the World Peace Forum in Beijing, demanding that China stop spreading "Russian propaganda" and "blame" on NATO. for sparking and fueling the conflict in Ukraine. He used the opportunityto accuse the Chinese foreign ministry spokesman of "spreading lies about American bioweapons laboratories that don't exist in Ukraine".
But that was then. And today is today, in the "rules-based order" of the West, where every situation calls for a new set of rules. So it goes without saying that Burns will also, for now, maintain an "embarrassed silence" over another potentially tectonic event — the most recent, even more damning, Aug. 4 statement by the Russian Defense Ministry on US biolabs in Ukraine. Lt. Gen. Igor Kirillov, the chief of Russia's Radiation, Chemical and Biological Defense Forces, said Moscow is also exploring the possibility of US involvement in the Covid-19 pandemic and is investigating US-funded research on various other pathogens.
The reason for Burns' silence isn't hard to guess. The serious allegations in the presentation by Kirillov, if properly examined and proven true, could serve as an indictment against the US for using Ukraine as a vast testing ground for pathogens.
And given that the Western media has largely ignored this, the ambassador will certainly not think of making a statement on this, which would then have to be quoted, drawing attention to the problem.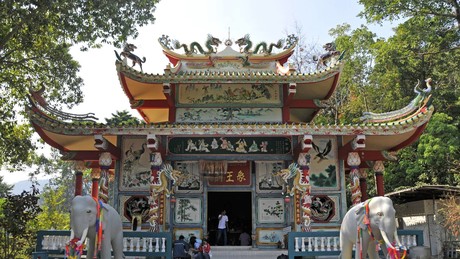 And now – after Twitter temporarily closed the account of the Russian Foreign Ministry locked for daring to quote key parts of Kirillov's media presentation on the possible origins of COVID-19 – Burns and company don't have to say anything at all. When something is banished to oblivion by social media, it's like it never happened.
That's the way Western elites operate – it's not about the truth, it's about successfully juggling the narrative so that it leaves no room for doubt in people's minds. In other words, they think they can do whatever they want.
Perhaps we should remember the Western post-Cold War formula heralded in the turbulent days of the early 2000s – an era celebrated by a famous American political quote was coined, namely that of Karl Rove: "We are an empire now, and when we act, we create our own reality."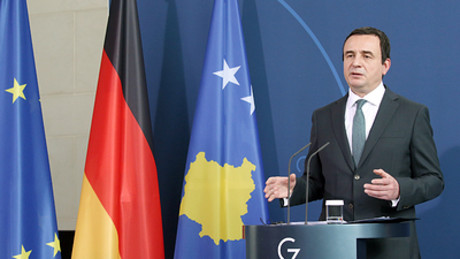 Or as Tony Blair's political adviser, Robert Cooper, nonchalantly wrote in April 2002 on the pages of the Guardian formulated: "The challenge for the postmodern world is to get used to the idea of ​​double standards. Among us we work on the basis of laws and an open cooperative security. But if we deal with more old-fashioned types of states, outside the postmodern continent Dealing with Europe, we must return to the harsher methods of an earlier era – violence, preemptive attack, deception, whatever is necessary to deal with those still living in the 19th century world. Keep between us we obey the laws, but when we move in the jungle, we must also obey the laws of the jungle."
But even two decades later, despite the rise of both China and Russia and the world's inexorable multipolar trend, imperial habits are dying hard—usually only when they smack against the wall of reality, as is currently happening in Ukraine and observed in Taiwan. But let's go back to Burns for a moment. For him it is anything but new to measure in the "jungle" with double standards. Before his current job of jabbing the finger at the Chinese dragon on Taiwan and the Russian bear on just about everything, he distinguished himself as a biased apologist for NATO's illegal aggression against Serbia in the 1990s which led to the unilateral secession of Kosovo.
Burns explained told the media in 2009, when he was US Undersecretary for Political Affairs, that the recognition of Kosovo's independence was in fact an expression of "the US interest in good relations with Serbia". Will he make similar comments to China on Taiwan in due course?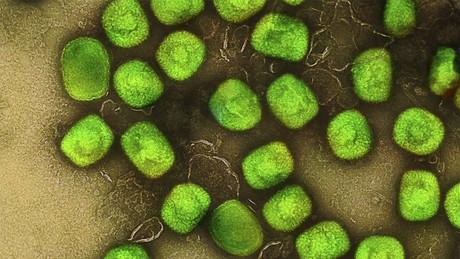 Outside the West this is still a jungle for Burns and his ilk and the "natives" are to be treated accordingly. In Burns' mind, Pelosi's visit to Taiwan and his promise to continue supporting the island was actually a sign of America's interest in good relations with China.
Another notable Anglo-American figure to bear in mind against the backdrop of the Kosovo complex is Englishman Geoffrey Nice, who rose to international prominence as a prosecutor at the International Criminal Tribunal for the Former Yugoslavia (ICTY). Its sole purpose was to shift the blame for the bloody Western-inspired dismantling of this multinational country onto the Serbs alone. Besides his selective prosecution of former Serbian President Slobodan Milošević for "crimes against humanity", Nice's legacy at the ICTY also includes accusations against him for destroying evidence related to human organ trafficking in Kosovo.
Nice later offered his legal services to former President of Kosovo Hashim Thaçi, one of the main figures not only in human trafficking but also in the alleged "forced removal" of human organs from surviving, mostly Serb, prisoners, as per an impressive 2011 Council of Europe report titled "Inhuman Treatment of Humans and Illegal Trafficking in Human Organs in Kosovo". The report also cited drug law enforcement agencies from "at least five countries" who reported that Thaçi "exercised violent control over trafficking in heroin and other narcotics."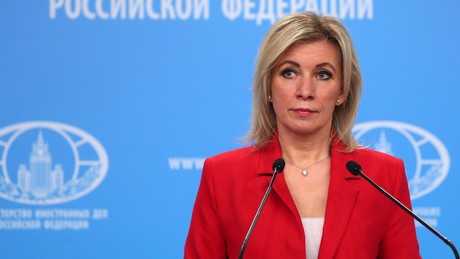 However, Nice's subsequent attempt to discredit the report was led by American journalist Diana Johnstone brilliantly dissected and exposed as the latest attempt by a representative of "self-righteous Western democracies" to reserve privileges exclusively for themselves and their clients in a "culture of impunity". Of course, in the "jungle" customers still have to pay for the imperial protective shield of "double standards". In the end Nice Thaçi accused of having withheld "almost half a million euros" from him for his work for the Kosovo government.
Sakharov described only recently detailed the "House of Horrors" that Thaçi allegedly presided over: "Kosovo is the territory of illegal organ transplants. People were dissected alive, internal organs were removed to sell them to people in the West. In the West, they stood in line for them Organs. And it all started after Kosovo turned into a horrible black hole where people disappeared, not just to be killed, but killed to have their internal organs removed and sold."
Um Franklin D. Roosevelts immortal words to paraphrase the way he justified US support for Nicaraguan dictator Anastasio Somoza García: "He may be a son of a bitch, but he's the son of a bitch of the West."
Alexander Nepogodin is a political scientist and political analyst.
more on the subject – As in Ukraine: In Kosovo, the same Western "invisible hand" is fueling the conflict
By blocking RT, the EU aims to silence a critical, non-pro-Western source of information. And not only with regard to the Ukraine war. Access to our website has been made more difficult, several social media have blocked our accounts. It is now up to all of us whether journalism beyond mainstream narratives can continue to be pursued in Germany and the EU. If you like our articles, feel free to share them wherever you are active. It's possible because the EU hasn't banned our work or reading and sharing our articles. Note: However, with the amendment of the "Audiovisual Media Service Act" on April 13, Austria introduced a change in this regard, which may also affect private individuals. That's why we ask you not to share our posts on social media in Austria until the situation has been clarified.
RT DE strives for a broad range of opinions. Guest posts and opinion pieces do not have to reflect the editor's point of view.