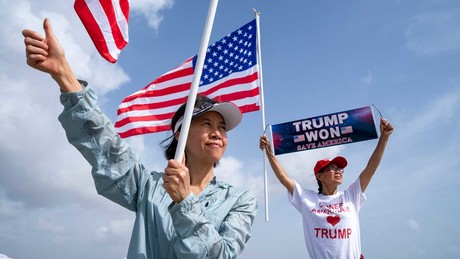 On Sunday, Republicans asked the FBI to release an affidavit justifying the search at Mar-a-Lago. About a dozen boxes of Presidential documents were confiscated in a raid last week. The search warrant indicates that the Justice Department had a compelling reason to investigate possible violations of the Espionage Act.
However, Republicans are demanding the release of the information that should explain why the Justice Department issued a search warrant.
Republican Senator Mike Rounds told NBC that the statement's release was helpful to at least confirm that there was a substantial reason for the search.
He further added:
"The Justice Department has to prove that it had a reason to do this and that it had exhausted all other means."
House Intelligence Committee member, Republican Mike Turner, told CNN on Sunday that the Biden administration should share more details about the search. He also doubts that this raid was justified.
FBI agents and other government officials have received a large number of threats over the search of Trump's Mar-a-Lago home, the FBI and the United States Department of Homeland Security said. The two institutions published a bulletin on Friday. It said an increasing number of violent threats against government officials and entities, including a threat to plant a so-called dirty bomb in front of FBI headquarters, had appeared on social media. According to the two institutions, there was also the danger of a "civil war" and an "armed rebellion". Some of the threats contained detailed descriptions of the people, the attack tactics, the type of weapons, and the addresses and names of family members.
Despite the growing threat of unrest, Democrats do not appear to be releasing the legal basis for the search. Democrat and House Intelligence Committee chairman Adam Schiff did not respond Sunday. Instead, he called for an assessment of the potential harm to national security Trump would have caused by possessing classified documents. Schiff found it "deeply alarming" that the documents were in an "unsecured location" and secured only with "a padlock." However, it is not clear what the Democratic Party hopes to achieve if it continues to alienate Trump and his supporters. Last week's raid appears to have only cemented Republican support for him.
more on the subject – "Banana Republic" USA? The FBI raid on Trump shows whose side the law really is on