15 Aug 2022 6:57 p.m

Richard McLaren, special investigator for the World Anti-Doping Agency (WADA), described the exclusion of Russian athletes from international competitions in view of the Ukraine war as unfair. Russian sports officials welcomed his point of view.
Russian sports officials have welcomed the words of former World Anti-Doping Agency (WADA) investigator Richard McLaren, who described the ban of Russian athletes in an interview with the sports show had criticized. The 77-year-old had said:
"The athletes did not start this conflict and are not responsible for its course. Those are two good reasons to let them participate again."
"The way they're being dealt with isn't fair," McLaren said. According to him, it is wrong for athletes to be isolated while officials who have good connections with the Russian government remain in office.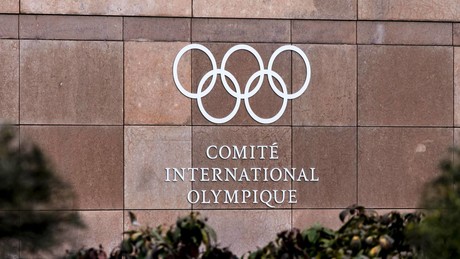 The comments are welcome news, said legendary figure skating coach Tatyana Tarasova. She was glad to hear McLaren's opinion that Russian athletes were unfairly banned from international competitions. "Perhaps they have started to understand that competitions without Russian athletes are not the same. But I don't know how his comrades will react to this statement," Tarasova said.
The president of the Russian Tennis Union, Hamil Tarpishchev, stated: "The further, the more such statements we will hear."
The honorary president of the Russian Olympic Committee, Vitaly Smirnov, described McLaren's words as a "process of disillusionment":
"Without the participation of athletes from Russia, one of the leading powers in the world, it is impossible to achieve the best results in many sports. Certainly, McLaren understands the damage that all this is doing to world sport and therefore spoke in this sense. "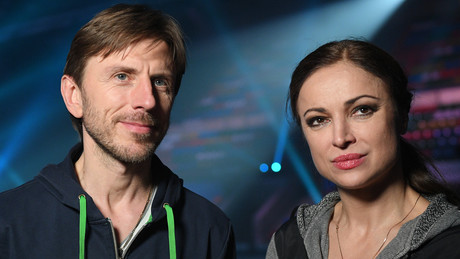 But some officials stressed that the Canadian's comments mean little if figures like International Olympic Committee (IOC) President Thomas Bach do nothing. Svetlana Zhurova, a former Olympic speed skating champion and now a member of the Russian State Duma, also shares these concerns. "Unfortunately, I'm afraid nobody in the West will listen to McLaren's opinion, but if Bach said that, it would be a different matter."
Russian athletes had been suspended from international competitions in most sports in connection with the IOC's recommendations. Bach continued to be against international sports federations awarding events to Russia or Belarus last week. In view of the war in Ukraine, he said in an interview with sports picture:
"Now is not the time to lift this recommendation and lift the stance. We also recommend not inviting Russian or Belarusian athletes: no anthems, no flags, no colors."
McLaren was a special investigator for WADA assigned to investigate allegations of Russian state doping following the Sochi 2014 Winter Olympics. His investigations paved the way for devastating sporting sanctions against Russia.
more on the subject – Russian Olympic champion Lassizkene on changing citizenship: "I'm too old for it"
By blocking RT, the EU aims to silence a critical, non-pro-Western source of information. And not only with regard to the Ukraine war. Access to our website has been made more difficult, several social media have blocked our accounts. It is now up to all of us whether journalism beyond mainstream narratives can continue to be pursued in Germany and the EU. If you like our articles, feel free to share them wherever you are active. It's possible because the EU hasn't banned our work or reading and sharing our articles. Note: However, with the amendment of the "Audiovisual Media Service Act" on April 13, Austria introduced a change in this regard, which may also affect private individuals. That's why we ask you not to share our posts on social media in Austria until the situation has been clarified.