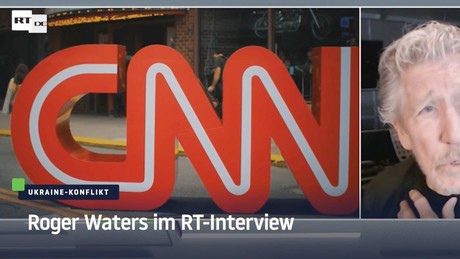 The war in Ukraine could quickly end once the US sat down with Russia and made peace. This was explained by the co-founder of the British rock band Pink Floyd and rock legend Roger Waters in an interviewRT. Waters pointed out that the West seems determined to fight "to the last Ukrainian" because there is a fortune in arms sales. Literally it said:
"In my opinion, the war could be stopped tomorrow. All it takes is for the Americans to come to the table and say, 'Okay, let's honor the Minsk agreements.' And then it would be over."
Waters noted that the President of Ukraine Vladimir Zelensky, in his own words, ran for office with the aim of complying with the Minsk agreements and ending the civil war. 73 percent of Ukrainians voted for him "so that there would be no more wars." The singer guessed:
"The minute he was elected someone put a gun to his head I suppose and he changed his mind and did none of that."
When asked if the West wanted the conflict to end, Waters replied, "No, of course not." It was further said:
"They will fight to the last Ukrainian. If they [Krieg] but want to end it, why don't you do it?"
Waters added that "there is a huge fortune to be made" from the Ukraine conflict. He was referring to billions of dollars worth of weapons that the US and NATO countries are sending to Kyiv. Also the reactions in the USA to his interview withRTsaid the musician. He shared:
"In the US it was like, 'He's a traitor! He's talking to RT!' Because we don't encourage communication between people."
Waters has been known as a human rights activist for years and believes that "all our brothers and sisters deserve the same rights everywhere in the world, regardless of their race, religion or nationality". This position is also enshrined in the Universal Declaration of Human Rights.
more on the subject – Pink Floyd's Roger Waters on Assange: Mainstream media coo to the ruling class