14 Aug 2022 8:51 am

After large mining areas for coal and other mineral resources fell under Russian control, the loss of access to them leaves Kyiv in a hopeless situation, according to a Washington Post report.
Ukraine has lost "the building blocks of its economy" and may struggle to survive as an industrialized nation after the conflict with Russia, reported die Washington Post last Wednesday. That's the conclusion of an editorial based on an analysis of the value of Ukraine's coal deposits and other valuable minerals, which have now fallen under Russian control amid the protracted military conflict.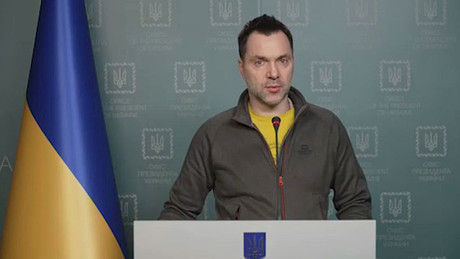 sea SecDev, an Ottawa-based analytics firm, Russia controls over $12 trillion worth of resources that were on Kyiv's territory prior to 2014. Of the Washington Post according to the coal accounts for the lion's share of the sum. The Canadian researchers identified about 30 billion tons of hard coal deposits with an estimated commercial value of $11.9 trillion, the newspaper reported.
"The worst scenario would be that Ukraine becomes a Baltic state, a nation that will no longer be able to sustain an industrial baseStanislav Zinchenko, executive director of Kyiv-based economic think tank GMK, said Washington Post.
A senior Ukrainian official at the National Geological Survey said the Washington Postthat lost reserves may be worth even more than estimated. SecDev, which counts various Western governments and organizations such as USAID among its partners, warned that a Russian seizure of Ukraine's mineral resources would also have profound implications for Europe's economic future.
"Unless oil, gas and coal are rapidly diversified and switched to renewables and nuclear power, European countries will remain dangerously dependent on Russian coal",
says the report by SecDev.
"Similarly, for rare earths, Europe will remain heavily dependent on China, a country that already supplies 98 percent of the European Union's needs",
the report added, referring to plans within the EU to get Ukraine to advance rare earth mining on its territory. Heavy metals such as neodymium, which are critical to many modern technologies, are relatively abundant in the earth's crust, but their extraction and refining have serious environmental impacts.
For a report, journalists visited the Washington Post a mine operated by a Ukrainian company, which the newspaper said made the visit conditional on an agreement not to reveal the location of the mine or the surnames of employees. The extraction of mineral resources is for the miners "become an act of patriotism", the report states. There is little to keep Russian troops away from the mine if the communities that lie between the mine and the front lines should fall. The report by the two journalists shows several images of miners living in of the mine, although on some of them their faces are clearly visible.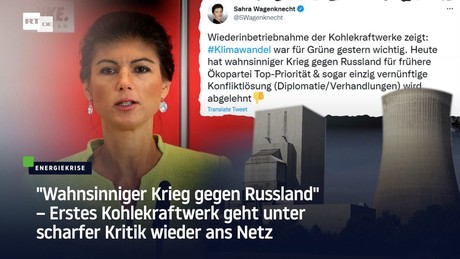 It is not uncommon for Western governments and media to highlight potential riches lying dormant in nations' soils when the US and its allies risk losing access to them. During NATO's withdrawal from Afghanistan a year ago, Pentagon officials, as well as many news outlets, cited an estimated $1 trillion to $3 trillion in minerals believed to be in the country's soil. These include copper, lithium, rare earth elements, precious stones and other valuables.
Since August 11 of this year, no Russian coal can be imported into the EU. After a transition period, the coal embargo against Russia, which the member states of the European Union decided in April as part of the fifth sanctions package, is now fully in force. In view of an impending energy shortage, the federal government decided to reconnect coal-fired power plants that had already been shut down. It will therefore not be that easy to do without Russian coal, which is why the countries of the European Union are desperately looking for alternative coal suppliers, such as the USA, Australia and Indonesia. According to the Federal Ministry of Economics, Germany is already increasingly purchasing fossil fuels from South Africa and Colombia.
more on the subject – Counter-proposal to the EU: The Eurasian continent and the concept of sovereign nation states
By blocking RT, the EU aims to silence a critical, non-pro-Western source of information. And not only with regard to the Ukraine war. Access to our website has been made more difficult, several social media have blocked our accounts. It is now up to all of us whether journalism beyond mainstream narratives can continue to be pursued in Germany and the EU. If you like our articles, feel free to share them wherever you are active. This is possible because the EU has not banned our work or reading and sharing our articles. Note: However, with the amendment of the "Audiovisual Media Service Act" on April 13, Austria introduced a change in this regard, which may also affect private individuals. That's why we ask you not to share our posts on social media in Austria until the situation has been clarified.