13 Aug 2022 11:23 am

While social-democratic, green and left-wing parties across Europe are increasingly arguing bellicose, in Austria the FPÖ is using pithy words against warmongering and any form of participation by the Alpine country in the Russian-Ukrainian conflict.
Like the magazine published in Vienna Wochenblick reported this week, politicians from the Austrian Freedom Party (FPÖ) are calling for the cessation of all arms transports from foreign countries through the territory of the Alpine state. These endangered Austria's neutral status and violated the state constitution.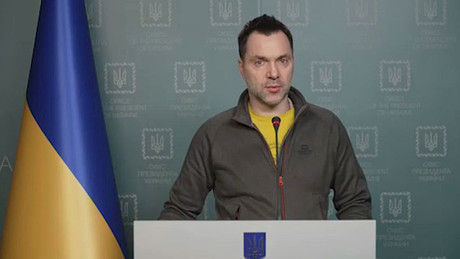 After counting the weekly view Between January 23rd and June 23rd of the current year alone, 433 military transports from Western European NATO member countries rolled through Austria, many of them also through Vienna. This number results from information from the Ministry of Defense in response to a request from an FPÖ MP. It is only this week that Italian transports with heavy artillery for Ukraine are said to have been seen in Carinthia.
Two members of the FPÖ in the Austrian national parliament, Christian Hafenecker, and the military spokesman for the FPÖ parliamentary group, Dr. Reinhard E. Bösch, have now criticized this practice in sharply worded statements.
According to the Dr. Bösch, the NATO transports through Austria are incompatible with Austria's permanent neutrality. NATO has itself become a party to the conflict in Ukraine through the arms deliveries, and the approval of its arms transports intended for Ukraine also makes Austria a party to the conflict. dr Bösch in his statement:
"Especially against the background of the Russia-Ukraine conflict, our national territory must no longer be a transit area for foreign military transports and arms deliveries. Austria must become a no-transport zone for war equipment!"
For FPÖ spokesman Bösch the federal government "with its undermining of neutrality" is also endangering the security of the Austrians:
"After all, a war is taking place in Ukraine, in which this country is also being supported with military equipment by NATO and its member states. In connection with the participation in the sanctions against Russia, the federal government is therefore increasingly reducing our neutrality to absurdity. The security of our country also suffers as a result, which is unacceptable for us liberals."
Christian Hafenecker in turn explained:
"The fact that these military transports are simply tolerated is simply incomprehensible. In addition, Defense Minister Tanner seems to want to cover something up in her response to the query. Because when she listed the transports, she only listed NATO member states apart from Switzerland, so that the statistics also included 57 NATO – Transports to be shown separately. What is this about? About deliveries of war equipment from other countries to Ukraine? The minister will have to answer that in a further inquiry!"
According to the MP, the fact that Austria's defense minister does not classify NATO as a party to the war in Ukraine is "pure denial of reality".
Of the Wochenblick In his publication, he also recalls that Hungary is already preventing the transport of lethal weapons through its territory to Ukraine: "Hungary doesn't want to be a warmonger. Orbán and the people stand up for peace."
more on the subject – Next crack in the EU: Austria's enough with the Russia sanctions
By blocking RT, the EU aims to silence a critical, non-pro-Western source of information. And not only with regard to the Ukraine war. Access to our website has been made more difficult, several social media have blocked our accounts. It is now up to all of us whether journalism beyond mainstream narratives can continue to be pursued in Germany and the EU. If you like our articles, feel free to share them wherever you are active. This is possible because the EU has not banned our work or reading and sharing our articles. Note: However, with the amendment of the "Audiovisual Media Service Act" on April 13, Austria introduced a change in this regard, which may also affect private individuals. That's why we ask you not to share our posts on social media in Austria until the situation has been clarified.