11 Aug 2022 3:58 pm

According to the Energodar authorities, the Ukrainian army has again shelled the Zaporozhye NPP and the city of Energodar. On videos, columns of smoke could be seen above the site of the nuclear power plant. According to preliminary information, no one was injured.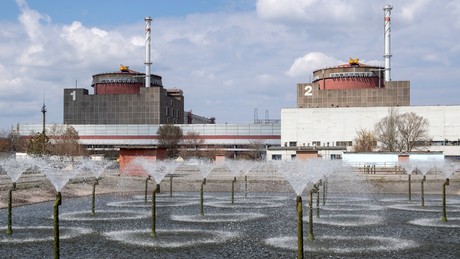 The military-civilian administration of the Zaporozhye region, which is partially controlled by the Russian army, has reported another attack on the Zaporozhye nuclear power plant and the city of Energodar. According to administration spokesman Vladimir Rogov, the Ukrainian army used multiple rocket launchers and heavy artillery. The attack came from the right bank of the Dnepr – from the towns of Nikopol, Marganets and Tomakovka in the Dnepropetrovsk region, which is controlled by the Ukrainian army.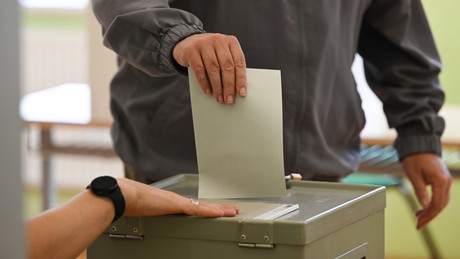 The local authorities spoke of a total of ten hits. Five projectiles hit near the nuclear power plant administration – not far from a welding area and a warehouse with radiation sources. Another five hits were registered near the fire station, which is located near the nuclear power plant. According to preliminary information, no one was injured in the attack.
Rogov also reported on Telegram that as a result of the attack, the shift change at the Zaporozhye nuclear power plant was disrupted: the relief team stayed in Energodar for the time being.
In the meantime, videos have appeared on social networks that are said to show the Ukrainian attack on the nuclear power plant.
This is not the first time that Ukrainian troops have fired on the Zaporozhye NPP. Since August 5, such attacks have become more frequent. On the night of August 7, the Ukrainian army shelled the site of the nuclear power plant with Uragan multiple rocket launchers. The engine of a rocket landed about 400 meters away from a nuclear reactor. On the morning of August 11, Russian anti-aircraft defenses repelled a Ukrainian attack on the city of Energodar and the Zaporozhye nuclear power plant. Against this background, Russia called an emergency session of the UN Security Council.
more on the subject – Russia warns Ukraine of a repeat of the Chernobyl disaster
By blocking RT, the EU aims to silence a critical, non-pro-Western source of information. And not only with regard to the Ukraine war. Access to our website has been made more difficult, several social media have blocked our accounts. It is now up to all of us whether journalism beyond mainstream narratives can continue to be pursued in Germany and the EU. If you like our articles, feel free to share them wherever you are active. It's possible because the EU hasn't banned our work or reading and sharing our articles. Note: However, with the amendment of the "Audiovisual Media Service Act" on April 13, Austria introduced a change in this regard, which may also affect private individuals. That's why we ask you not to share our posts on social media in Austria until the situation has been clarified.