11 Aug 2022 10:55 p.m

Most US senators support the delivery of ATACMS missiles for HIMARS missile launchers to the Kiev authorities. This was reported by Daily Beast. At the same time, Biden's government does not want to rush the posting because it fears an escalation with Russia.
While some US senators want to provide long-range missiles to Ukraine's armed forces, others may want to await Kiev's military plans for deploying the systems first, or are concerned that the Pentagon's military reserves are running low. This reported die Zeitung Daily Beast.
The Alleged Hesitation of the White House, Kyiv ATACMS missiles for the HIMARS missile launchers seems to further complicate the situation. The White House administration sees this possible step as an escalation towards Russia.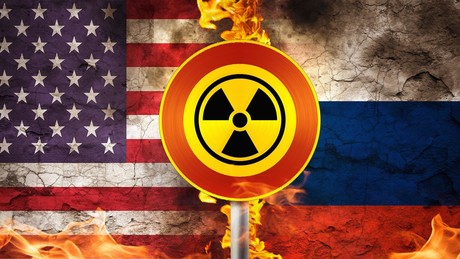 So far, the Pentagon has delivered 16 HIMARS highly mobile artillery rocket systems to Ukraine, as well as munitions for guided multiple rocket systems (GMLRS) with a range of about 70 kilometers. However, Kyiv requests ATACMS missiles, which have a range of almost 300 kilometers.
Senator blond frame is concerned that the US does not have a sufficient number of ATACMS, which take a long time to produce. The Pentagon currently has between 1,000 and 3,000 such missiles in its arsenal Daily Beast.
senator Jacklyn Rosen told the newspaper she wanted to know Ukraine's strategic plans before considering requests for longer-range munitions. She explained:
"We need to see what their strategic plan is. What we need to do, what Ukraine needs to do and what we are working with them on, is to develop a strategic plan for the future and then make sure we give them the appropriate help , which they need to implement this plan."
In early June, the newspaper The New York Times reports that Kyiv is leaving its partners in Washington largely in the dark about its strategy. However, last week a senior Ukrainian general revealed the involvement of the US military in directing the HIMARS strikes.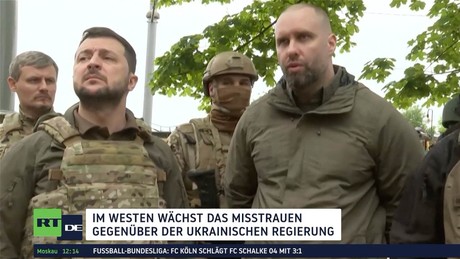 Lt. Col. Garron J. Garn, a spokesman for the US Department of Defense, told Daily Beastthat the US "provides Ukrainians with a set of capabilities appropriate to the struggle in which they are engaged, based on the requirements that Ukrainians have set for us". Garn added that the ammunition already delivered could help Ukraine to engage "most" of its targets.
However, some Senate Republicans believe US President Joe Biden is reluctant to send even longer-range missiles to Kyiv, largely out of fear of escalating tensions with Russia. senator John Ernst said, for example, that while the Biden administration is "risk-averse," it is still too intent on escalation. She explained:
"We have to make sure that we don't hit Russia."
So far the US has 16 HIMARS-Multiple rocket launcher artillery systems delivered to Ukraine. The UK and Germany have deployed several other rocket launcher systems capable of firing the same munitions.
The Russian military said they had destroyed at least four of the HIMARS launch pads so far and presented photographic evidence of the attacks. Both Kyiv and the Pentagon denied the annihilation, but presented no evidence to support their claims or refute the Russian accounts.
more on the subject – Kosovo, Ukraine, Taiwan: The tried and tested US recipe for creating chaos and subversion
By blocking RT, the EU aims to silence a critical, non-pro-Western source of information. And not only with regard to the Ukraine war. Access to our website has been made more difficult, several social media have blocked our accounts. It is now up to all of us whether journalism beyond mainstream narratives can continue to be pursued in Germany and the EU. If you like our articles, feel free to share them wherever you are active. It's possible because the EU hasn't banned our work or reading and sharing our articles. Note: However, with the amendment of the "Audiovisual Media Service Act" on April 13, Austria introduced a change in this regard, which may also affect private individuals. That's why we ask you not to share our posts on social media in Austria until the situation has been clarified.