11 Aug 2022 6:15 p.m

Against the background of rising inflation in Europe and the USA, the Russian State Statistics Service has recorded deflation for the second month in a row: food is becoming cheaper. However, the trend does not apply to all areas: services are becoming more expensive.
To Declarations by Russia's Federal Service for State Statistics (Rosstat) on August 8, annual inflation in the country has slowed to 15 percent. According to them, deflation rose to 0.39 percent in July this year compared to the indicator in June, when deflation reached 0.35 percent. In the previous months from January to May, the Russian statistical office had registered inflation: 0.99 percent in January, 1.17 percent in February, 7.61 percent in April and 0.12 percent in May.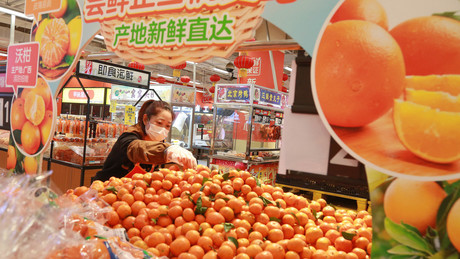 The deflation in July was therefore greater than economists had previously forecast: the federal statistics service Rosstat had assumed 0.2 percent. Without this annual indexation of housing costs, which usually takes place in July, deflation would have been even higher.
In July 2022 fraud the consumer price index 99.61 percent compared to 110.98 percent in December 2021.
Food prices fell 1.53 percent in July. Compared to the same period last year, however, they increased by 16.76 percent. Fruit and vegetable prices fell by 11.53 percent in July and rose by 6.04 percent compared to 2021.
In July, cabbage cost 33.2 percent less. Potato prices fell 27.6 percent. Beets were 27.1 percent cheaper, tomatoes 14 percent, carrots 13.3 percent, cucumbers 7.7 percent and apples 5.9 percent cheaper. Other foods such as eggs (4.4 percent), sugar (3.5 percent) and sunflower oil (1.4 percent) also cost less.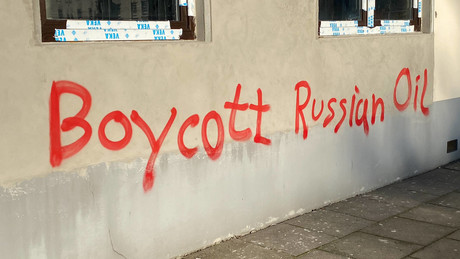 Prices for non-food items fell an average of 0.44 percent in July and rose 16.50 percent year-on-year. The strongest price falls were recorded for two-chamber refrigerators (6.3 percent), chipboard (6.0) and cameras (5.6). Fuel prices remained unchanged.
However, prices for services increased by 1.41 percent compared to the previous month and by 10.75 percent compared to the previous year. Economists explained this with the indexation of housing costs. Prices for transport services increased significantly – namely by 3.26 percent.
On July 22, Russia's central bank lowered the key interest rate from 9.5 to 8 percent. At the same time, the central bank lowered its inflation forecast for 2022 from 14-17 percent to 12-15 percent. Their forecast of 5-7 percent for 2023 and four percent for 2024 remained unchanged.
more on the subject – To cushion inflation: Lindner wants to relieve 48 million people from tax
By blocking RT, the EU aims to silence a critical, non-pro-Western source of information. And not only with regard to the Ukraine war. Access to our website has been made more difficult, several social media have blocked our accounts. It is now up to all of us whether journalism beyond mainstream narratives can continue to be pursued in Germany and the EU. If you like our articles, feel free to share them wherever you are active. It's possible because the EU hasn't banned our work or reading and sharing our articles. Note: However, with the amendment of the "Audiovisual Media Service Act" on April 13, Austria introduced a change in this regard, which may also affect private individuals. That's why we ask you not to share our posts on social media in Austria until the situation has been clarified.