10 Aug 2022 10:28 pm

Lithuania has stripped two figure skaters of their state awards. The reason: the two athletes had agreed to take part in an ice art show in Russia. The project is organized by Tatyana Navka, wife of Kremlin spokesman Dmitry Peskov.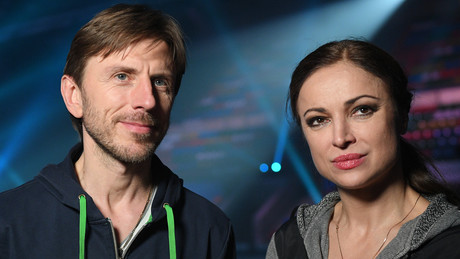 Lithuania's President Gitanas Nausėda has withdrawn the state awards for ice dancing couple Margarita Drobiazko and Povilas Vanagas because of a performance at a show in Russia. The medals awarded to the duo in 2000 will be withdrawn, the Presidential Chancellery in Vilnius announced on Wednesday. The head of state followed a recommendation of the Lithuanian Council for State Awards.
"Enough is enough!" Nausėda justified his decision. He explained:
"I have no doubt that the ice dancing couple were excellent athletes, but they undid their service to Lithuania, for which they were awarded in 2000, with their cynical act."
In Lithuania, it had previously caused a stir that the two will take part in a Swan Lake ballet on ice in Sochi. The Russian ice dancer Tatyana Nawka, who is also the wife of Kremlin spokesman Dmitry Peskov, will be presenting the show, which runs from August 9 to 18 in the Black Sea city.
Born in Russia, Drobiazko, who received Lithuanian citizenship in 1993, and Vanagas had represented Lithuania at a total of five Olympic Games and nearly a dozen international championships.
more on the subject – Withdrawal of awards and citizenship – Lithuania plans to punish athletes for traveling to Sochi
(RT DE / DPA)
By blocking RT, the EU aims to silence a critical, non-pro-Western source of information. And not only with regard to the Ukraine war. Access to our website has been made more difficult, several social media have blocked our accounts. It is now up to all of us whether journalism beyond mainstream narratives can continue to be pursued in Germany and the EU. If you like our articles, feel free to share them wherever you are active. It's possible because the EU hasn't banned our work or reading and sharing our articles. Note: However, with the amendment of the "Audiovisual Media Service Act" on April 13, Austria introduced a change in this regard, which may also affect private individuals. That's why we ask you not to share our posts on social media in Austria until the situation has been clarified.