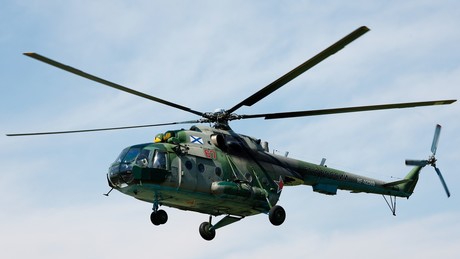 The foreign ministry of the Baltic NATO member Estonia summoned the Russian ambassador in Tallinn on Wednesday to express its dissatisfaction with a violation of Estonian airspace. The incident happened the day before, August 9, when a Russian Mi-8 helicopter entered the airspace of the EU country without permission near the Koidula border crossing. The helicopter is said to have neither activated its electronic identification nor transmitted a flight plan. The pilot was also said to have had no radio contact with air traffic control at the time of the airspace violation, which lasted less than a minute.
In the relevant communication from the ministry had es:
"From Estonia's point of view, this is a very serious and regrettable incident that is in no way acceptable."
According to the information, this was the third violation of Estonian airspace this year. In the past year, Russian planes are said to have violated Estonian airspace five times.
In addition, the Estonian Foreign Ministry "again strongly condemned Russia's ongoing aggression in Ukraine". The Russian Ambassador Vladimir Lipayev was informed that the government in Moscow should respect the principles of national sovereignty, territorial integrity and international law.
A statement from the Russian Foreign Ministry was initially not available.
more on the subject – Small plane enters restricted airspace: Joe Biden evacuates