7 Aug 2022 2:28 pm

Two emoji sets from the news app Telegram, which a court in Belarus branded "extremist", showed the country's President Alexander Lukashenko in satirical motifs. The popular service has attracted the attention of authorities since the Belarusian protests in 2020.
A court in Minsk has recognized two sets of emojis for popular news app Telegram as "extremist information products," branding digital images as banned content for the first time in Belarus. The emojis in question are the "Luka" and "Sasha 3%" animated sets, which contain satirical depictions of Belarusian President Alexander Lukashenko.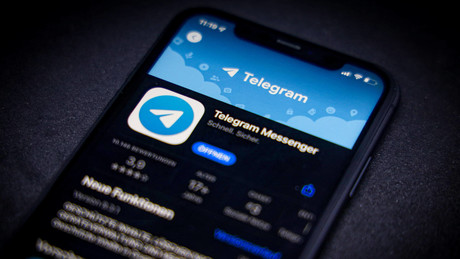 The verdict was handed down by the court on July 25, but only drew public attention last Friday after Belarusian authorities updated the Ministry of Information's website to list what is currently considered extremist content. The list includes books, newspapers, websites, certain social media accounts, Telegram channels, and icons, among others.
According to a Belarusian law introduced in October, subscribing to banned Telegram channels is considered the basis of investigative measures that can lead to criminal liability. Subscribers to such channels can be prosecuted as participants in an extremist formation and face up to seven years in prison.
In Belarus, stickers dedicated to Lukashenko were recognized as extremists 🤡🤡Note that the Minsk Central District Court declared "extremist" Telegram stickers "Sasha 3%" and "Luka". pic.twitter.com/roaJxbBdLr

— Paulo Lei (@PauloAlei) August 5, 2022
Over the past year, Belarusian authorities have labeled a number of Telegram channels, such as Radio Liberty Belarus, as extremist, arguing that these channels are responsible for spreading false information. Belarusian Foreign Minister Vladimir Makei said in an interview last year that banning such channels and prosecuting their subscribers is "the appropriate measure".
"Some of these channels spread obvious calls to commit certain illegal acts. Not only as insinuations, but also as concrete appeals,"
said the minister.
"So I believe that these kinds of extremist channels shouldn't affect young people and their immature personalities."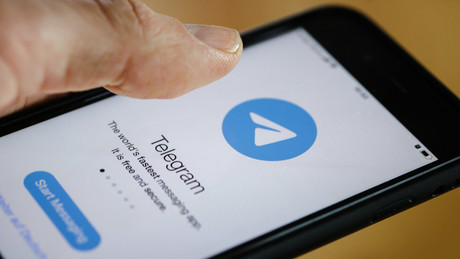 The Belarusian Interior Ministry also stated that Telegram channels can be identified "both as a disseminator of extremist material and as an extremist group". If a channel is identified as a group, all of its subscribers could potentially end up being accused in criminal proceedings.
However, if the channel only disseminates extremist material, subscribers may not be penalized unless they actively promote the channel by redistributing the content, donating money, or providing information to the channel. The Interior Ministry has recommended all Belarusian citizens to unsubscribe from the listed channels.
The news app Telegram was at the center of the Belarusian protest movement of 2020 after the activists of these protests coordinated and disseminated announcements primarily via this service. Telegram surprised everyone by changing the flag emoji for Belarus from the official red-green flag to the protesters' red-white-red flag – which is technically the same flag used by Nazi collaborators during the period of Belarus' occupation used by Nazi Germany. This action had attracted the attention of the Belarusian authorities.
More on the subject – Hatred and hate speech – Minister of Justice threatens Telegram with enforcement and criminal prosecution
By blocking RT, the EU aims to silence a critical, non-pro-Western source of information. And not only with regard to the Ukraine war. Access to our website has been made more difficult, several social media have blocked our accounts. It is now up to all of us whether journalism beyond mainstream narratives can continue to be pursued in Germany and the EU. If you like our articles, feel free to share them wherever you are active. This is possible because the EU has not banned our work or reading and sharing our articles. Note: However, with the amendment of the "Audiovisual Media Service Act" on April 13, Austria introduced a change in this regard, which may also affect private individuals. That's why we ask you not to share our posts on social media in Austria until the situation has been clarified.