6 Aug 2022 12:54 pm

From Pristina to Ukraine to Taipei: the latest conflict follows a well-worn blueprint of US foreign policy. But by the time a particular flashpoint in the world is on the brink of war, it's often too late to stop Washington.
by Rachel Marsden
It is undoubtedly an incredible coincidence that US Secretary of State Antony Blinken held official talks with the leadership in Kosovo just before unrest broke out there last weekend. These erupted after officials in Pristina announced they would not recognize vehicle plates or identity documents issued by the central Serbian government from August 1. However, the measure was postponed by a month shortly before it came into force last Monday evening.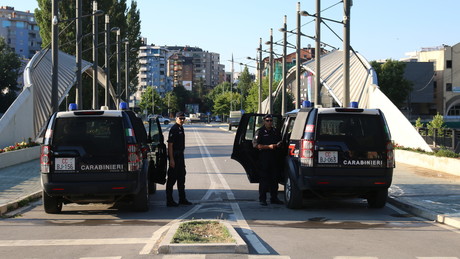 One may also wonder what the chances are that it is pure coincidence that the "president" of the partially recognized state, Vjosa Osmani, is now doing things says as, "We will continue to need the unwavering support of the United States, as well as our European allies, to ensure that plans by Russia and its proxies in the region are halted." Or that Blinken invokes Kosovo's "steadfast support for Ukraine" – which is amusing since Ukraine has not officially declared Kosovo's independence from Serbia acknowledges. Not to mention that there is a very large NATO force in Kosovomilitary base located and that NATO is a official statement in which she announced her willingness to "intervene" in Kosovo should this become necessary. How convenient.
It is also probably just a coincidence that Serbia refuses to give up its support for Russia in favor of more trade with Iran and military cooperation with Belarus, an ally of Russia. Or that Serbian Interior Minister Aleksandar Vulin just recently has made clearthat they will not join the sanctions against Russia because of Ukraine and will not join the ranks of NATO's "foot soldiers" against Russia. Or that in the late 1990s, under the "moral" leadership of then US President Bill Clinton, NATO out of hand spun off the Serbian province of Kosovo for "humanitarian" reasons. Since then, Kosovo has been used by the West as a tool to either build or defuse pressure against Belgrade – and to some extent against Moscow as well. But if all this can't be a coincidence, then the guiding hand of the West behind these renewed tensions becomes a plausible explanation.
In doing so, this guiding hand always follows the same blueprint, according to which one first creates or finds a proxy state, recruits local fighters and insurgents, who are then presented to the Western public as "victims of the regime" that the West has in its crosshairs at the moment.
The same pattern is currently playing out in Asia. After the Speaker of the US House of Representatives, Nancy Pelosi, initially seemed shy about her plans to visit Taiwan as part of her Asian tour, she ended up there after all.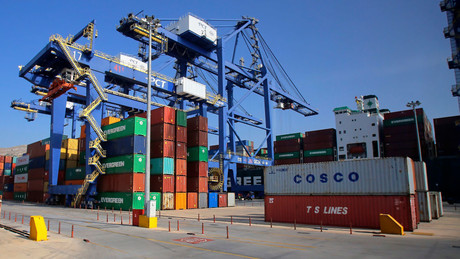 only 13 states recognize Taiwan as independent from China – and the US has not been one of these states since 1979. But the 1979 "Taiwan Relations Ordinance" has since served as a Trojan horse for US militarization of the region against China. The ordinance requires Washington to "provide Taiwan with all defense appropriations and defense support in such amounts as are necessary to enable Taiwan to maintain an adequate capacity for self-defense as determined by the President and Congress." This explains why the neoconservatives of the Western political establishment and the military-industrial complex have nurtured a Taiwan fetish for decades.
Not only is Taiwan a loyal arms buyer, but it also knows that every time Washington fulfills its treaty commitments – which it does on every billions of dollars it does on every occasion – it annoys the Chinese on the mainland. This would be like China selling arms to the US state of Hawaii to help the island defend itself from a potential asymmetric "threat" of US "invasion".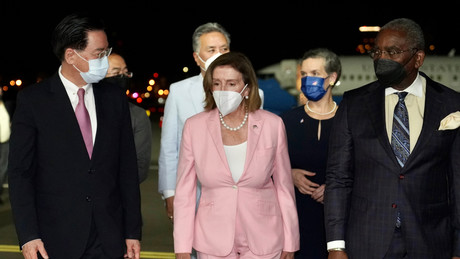 Of course, it's probably just another total coincidence that the visit of the third-highest-ranking US administration official to Taiwan, against Beijing's explicit wishes, comes amid heightened tensions with China, as it will add another jackhammer to the country alongside Russia and its conflict in Ukraine western-dominated world order. Or that a destabilizing conflict within China, triggered via Taiwan, would serve Washington's competitive interests.
The same type of exploitation of proxies was evident in the run-up to the Ukraine conflict, with Washington supporting neo-Nazi fighters from the Azov Battalion, or with the CIA and Pentagon backing Syrian rebels in a failed attempt to capture Syrian President Bashar al-Assad to fall. Or with the training and equipment of mujahideen fighters in Afghanistan against the Soviets with the help of the CIA. Or with the CIA's recruitment of 500 Nicaraguan rebels — known as Contras — to take over the leftist Sandinista government in Nicaragua overthrow. Or the attempt by various US administrations over several years to bring about regime change in Iran by using the Iranian opposition group encourages and supports.
Numerous "civil society" groups funded by the US government through programs such as USAID and strategically active in regions that Washington prioritizes geopolitically for its operations are also part of the same machinery. The Russian government paid attention to this problem in 2015 and has banned those NGOs by law verbotenwhich have been classified as a threat to national security.
When a particular geopolitical hotspot is on the verge of war — like Taiwan or Kosovo — or already embroiled in conflict, like Ukraine, it's often too late to stop Washington.
Instead, it's worth keeping a close eye on other US proxy countries — if only to catch any eerily familiar vibrations in time that might bear similar characteristics to previous regime-change operations by the West.
Translated from the English.
Rachel Marsden is a columnist, political strategist and presenter of an independently produced French language program airing on Sputnik France. Her website can be found at rachelmarsden.com
more on the subject – The US wants to incite China's neighbors against Beijing – will the plan succeed?
By blocking RT, the EU aims to silence a critical, non-pro-Western source of information. And not only with regard to the Ukraine war. Access to our website has been made more difficult, several social media have blocked our accounts. It is now up to all of us whether journalism beyond mainstream narratives can continue to be pursued in Germany and the EU. If you like our articles, feel free to share them wherever you are active. It's possible because the EU hasn't banned our work or reading and sharing our articles. Note: However, with the amendment of the "Audiovisual Media Service Act" on April 13, Austria introduced a change in this regard, which may also affect private individuals. That's why we ask you not to share our posts on social media in Austria until the situation has been clarified.
RT DE strives for a broad range of opinions. Guest posts and opinion pieces do not have to reflect the editor's point of view.