6 Aug 2022 09:58 am

The new draft of the Infection Protection Act was soon met with criticism: the reason for this is that the "vaccinated" status expired after just three months. In the Union, one wonders whether Lauterbach wants to use this method to "empty his overflowing vaccine stores".
The new infection protection law negotiated by Federal Minister of Health Karl Lauterbach (SPD) and Federal Minister of Justice Marco Buschmann (FDP) has already been exposed to clear criticism after a short time. From October, the mask requirement in long-distance public transport and a mask and test requirement in hospitals and care facilities should continue to apply. If the infection situation worsens, the countries can now decide for themselves whether to take tougher measures.
However, things get complicated when it comes to restaurants, bars, cultural and sporting events. In the event of corresponding country decisions, those who have been tested, recovered or recently vaccinated do not have to wear a mask.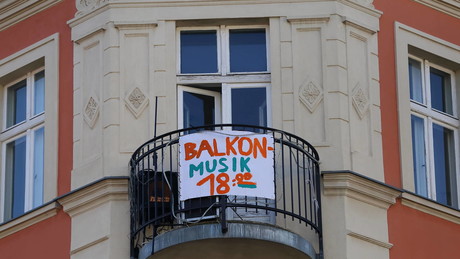 The facilities would then have to check the vaccination, recovered or test status at the entrance again. The Ministry of Health also conceded that, for example, in the dark cinema hall, a maximum of random checks could be made to see whether you were wearing your mask. The Justice Department therefore suggested that the organizers could come up with something to distinguish visitors, such as stickers.
In addition, the new definition of "vaccinated" is likely to cause controversy and further discussions, because according to the draft, the time of the third vaccination is crucial: If this is more than three months ago, you are considered "unvaccinated". Those affected would then need the fourth and fifth vaccination to be able to participate in public life in restaurants, bars and cultural institutions from October to April without using tests and masks. According to Lauterbach, three months is a good time window in which one is "probably well protected". According to the Minister of Health, this should also be seen as an "incentive for vaccination".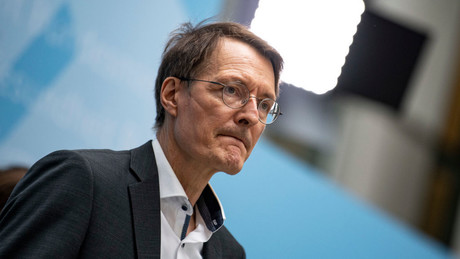 This caused sharp criticism, as the Standing Vaccination Commission (STIKO) has so far only recommended the fourth vaccination for people over 70 years of age. The virologist Hendrik Streeck said Bild on Thursday that "it could not be the solution to be vaccinated permanently". People should get vaccinated if they want to "reduce the risk of severe disease," but "not in the hope of gaining more freedom."
Sharp criticism also came from the Union: Tino Sorge, health policy spokesman for the Union faction in the Bundestag, is also of the opinion that this is "in blatant contradiction to the STIKO recommendation" and criticized the fact that people who have been vaccinated three times "actually still have a fourth or even a fifth vaccination". concern said:
"One could almost assume that this is intended to help Karl Lauterbach empty his overflowing vaccine stores."
The Chairman of the Board of Directors of the National Association of Statutory Health Insurance Physicians, Andreas Gassen, explained:
"Forcing people to keep getting new booster vaccinations with such regulations without any scientific basis would be unmedical. This proposed regulation from the new Infection Protection Act must be changed."
Lauterbach had announced on Twitter about the new Infection Protection Act:
"In addition, masks and tests for students from the 5th grade and home office offer as well as test offers at the workplace. Most of these rules can be implemented by the countries, they don't have to. The rules may not please everyone. But unfortunately we will need them."
In addition, masks and tests for students from the 5th grade and home office offer as well as test offers at the workplace. The countries can implement most of these rules, but do not have to. The rules may not please everyone. But unfortunately we will need them. https://t.co/ctLJxv9xuv

— Professor Karl Lauterbach (@Karl_Lauterbach) August 3, 2022
More on the subject – The federal government is again planning corona measures for autumn
By blocking RT, the EU aims to silence a critical, non-pro-Western source of information. And not only with regard to the Ukraine war. Access to our website has been made more difficult, several social media have blocked our accounts. It is now up to all of us whether journalism beyond mainstream narratives can continue to be pursued in Germany and the EU. If you like our articles, feel free to share them wherever you are active. It's possible because the EU hasn't banned our work or reading and sharing our articles. Note: However, with the amendment of the "Audiovisual Media Service Act" on April 13, Austria introduced a change in this regard, which may also affect private individuals. That's why we ask you not to share our posts on social media in Austria until the situation has been clarified.