6 Aug 2022 4:30 p.m

A new government and the 212th anniversary of Colombia's independence are bringing the neighboring countries of Venezuela and Colombia, whose relationship has been marked by serious conflicts and border closures for more than a decade, closer together.
by Maria Muller
You approach – with a Caribbean feeling. On the 212th anniversary of Colombia's independence, Venezuelan President Nicolás Maduro sent congratulations across the shared border to Colombia. Literally:
"We dream of togetherness and final peace. We love the Colombians deeply,"
was the good news on July 20th. And further:
"Venezuela sends a greeting of brotherhood and affection to Bolivarian Colombia and its people, who for 212 years have been celebrating the day they took their first steps towards independence,"
wrote the President on his Twitter account.
The Venezuelan Ministry of Foreign Affairs also commemorated the celebration on Twitter with a release about Colombia's independence:
"On July 20, 1810, a fight between a Creole and a Spaniard led to a dispute which ended in the signing of the Independence Treaty by the Viceroyalty of New Granada. Intense struggles for freedom against the Spanish crown ensued."
Avoided a proxy war just in time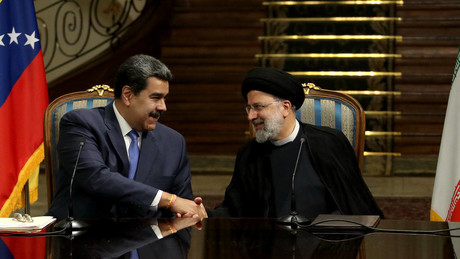 It was no coincidence that the subject prompted the first official salutes between two neighboring states teetering on the brink of war, a proxy war that the United States had been preparing and fomenting for years. The Colombian people were able to free themselves from this catastrophe just in time. It elected Gustavo Petro and Francia Márquez to the new government. Both sides publicly expressed a desire to improve inter-state relations and restore former cooperation to mutual benefit.
A resumption of diplomatic and consular relations
During Colombia's presidential election campaign, Petro said that upon his arrival at the Casa de Nariño, in addition to resuming trade activity, diplomatic and consular relations with Venezuela would be normalized.
Three days after his triumph he took the first steps in this direction. In a phone call, Petro and Maduro agreed
"die to open borders and restore the full guarantee of human rights in the border area."
They also exchanged views on "the willingness to restore normality at the borders, various peace issues and the successful future of both peoples".

"Historically, trade between Colombia and Venezuela has exceeded $7,000 million,"
informed Venezuelan Vice President Delcy Rodríguez in 2021.
Meeting of the foreign ministers of Venezuela and Colombia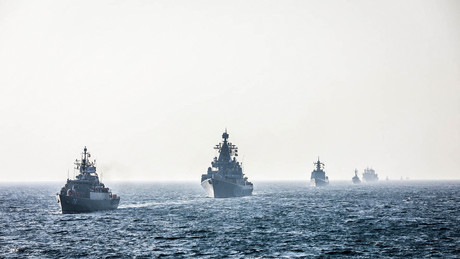 On July 28, 2022, Venezuelan Foreign Minister Carlos Faría and Álvaro Leyva, who was appointed Foreign Minister by President-elect Gustavo Petro, met in the border town of San Cristóbal. At that first meeting, they agreed on "the gradual normalization of relations". One wants with the Appointment of ambassadors and other diplomatic and consular officials. According to a joint press statement, the foreign policy officials drew up a joint binding plan for gradual binational normalization.
Faría and Leyva also confirmed their willingness to "consolidate the bonds of friendship and collaboration". They wanted to examine all matters of binational interest for the benefit of the Colombian and Venezuelan populations.
Venezuelan Faría stressed that the meeting was a "historic review of the great cooperation and trade balance before the break in relations between the countries". For this they want to cooperate again.
Also present at the meeting was Raúl Rosende, Deputy Head of the UN Peace Agreement Verification Mission in Colombia.
Closed borders – a review
In October 2021, Caracas announced it would "commercially open" its partially closed border. In 2019, Venezuela closed the border crossing between the two countries. This came after former Venezuelan opposition leader Juan Guaidó, with the support of President Iván Duque, attempted to funnel alleged "humanitarian aid" into Venezuela via the Colombian city of Cúcuta. However, these were small arms hidden under goods and material for acts of sabotage, which were to be smuggled and distributed through an alleged "humanitarian corridor" across Venezuela.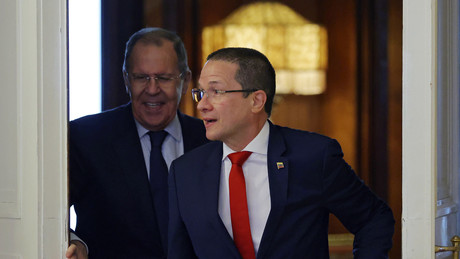 In retrospect, the abstruse staging and subversive actions of the time seem like a CIA job-creation program – simply grotesque. Hollywood was the godfather.
As early as August 2015, during the government of Juan Manuel Santos, vehicle traffic was blocked at the border crossings between the two countries. Three Venezuelan soldiers were injured in an ambush by Colombian paramilitary groups in the border area. The threat of a gradual incursion of such terrorist groups into Venezuelan territory had to be stopped. They could be seen as the potential vanguard of a larger armed conflict. The result was the increased stationing of Venezuelan border troops.
The large volume of smuggled goods from Venezuela, which were sold in Colombia at a profit of up to 2,000 percent, also forced the Venezuelan border forces to guard the zone. Large-scale smuggling has been an economic drain on Venezuela, leaving the border country without basic necessities. He was the most important economic factor for the Colombian border towns.
Tensions between the two countries persisted during the tenure of right-wing President Iván Duque. Caracas felt threatened by the growing militarization of NATO partner Colombia, which had the highest percentage of arms expenditure in Latin America. Tanks and fighter planes for a conventional war were also among the weapons purchases that could only be used for an invasion of Venezuela.
From Caracas, Bogotá was also perceived as the center and base camp for violent coup plans against Nicolás Maduro. For its part, the Duque government has repeatedly, without evidence, accused the neighbor of providing shelter to members of Colombian armed groups.
Now both sides have the best of intentions to banish these ghosts of the past and start a new chapter. However, the border region is still a sore spot to drive a wedge between the neighbors "from outside". Much depends on whether the government of Gustavo Petro succeeds in restoring Colombia's sovereignty.
more on the subject – Moscow: Want to mediate between the Venezuelan government and the opposition
By blocking RT, the EU aims to silence a critical, non-pro-Western source of information. And not only with regard to the Ukraine war. Access to our website has been made more difficult, several social media have blocked our accounts. It is now up to all of us whether journalism beyond mainstream narratives can continue to be pursued in Germany and the EU. If you like our articles, feel free to share them wherever you are active. It's possible because the EU hasn't banned our work or reading and sharing our articles. Note: However, with the amendment of the "Audiovisual Media Service Act" on April 13, Austria introduced a change in this regard, which may also affect private individuals. That's why we ask you not to share our posts on social media in Austria until the situation has been clarified.
RT DE strives for a broad range of opinions. Guest posts and opinion pieces do not have to reflect the editor's point of view.