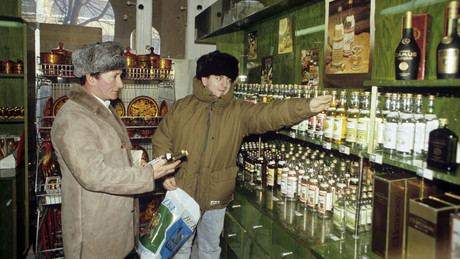 The Russian government has decided to open two new specialty stores in Moscow and Saint Petersburg, which will sell alcohol, tobacco, candy, cosmetics, jewelry, smartphones and watches. However, ordinary people are not allowed in there: Only diplomats, consuls, employees of international companies and their families will be allowed in. There will be an ID check at the entrance. As Russian media reports, both rubles and foreign currencies are accepted in these "duty-free shops".
The shops are under 24-hour video surveillance and are required to report monthly to the Russian Ministry of Foreign Affairs on all goods sold, as well as their buyers. The goods are checked by customs officials. According to Russian Federation Council member Vladimir Jabarov, the stores will "become an additional source of foreign exchange" for the country. He explained in this regard:
"In Soviet times, my acquaintances worked abroad, and there were shops for diplomats that offered certain discounts. Such outlets allow diplomats to freely buy goods that they cannot import or buy in the host country."
In Soviet times there were so-called "Beryozka" shops, which also only served privileged customers. The first shops opened in 1961 at two Moscow airports, only foreigners could shop here. Later, diplomats, sailors and military personnel working abroad were also allowed to buy groceries, clothing and technical goods in the Berjoska supermarkets. The billing took place in a foreign currency. The abundance of goods was enviable. There was an abundance of delicacies that the vast majority of ordinary Soviet citizens could not afford.
In 1988, Mikhail Gorbachev launched an "anti-privilege" campaign, demanding the closure of these stores. Around the same time, the Soviet government abolished the taboo on buying foreign currency. As a result, such shops became practically meaningless.
more on the subject – The Central Bank of Russia extends restrictions on withdrawals in euros and dollars